Turn heads with these stunning outfit ideas
People seem to follow this unwritten rule of trying to always look their best during birthday events a little too obsessively. When celebrations are on the calendar, plus size party dresses are a need. It's crucial to have your party attire ready whether you're attending a little or a big party. Sadly, plus-sized women have a limited number of clothing options. But even with the limited options, you can still outdo your slimmer friends in terms of fashion. Here are some of the best birthday outfit suggestions for plus-sized women to help you look your best. Discover dazzling, vibrant, lacy, and velvet dresses and dance the night away in a memorable party gown that will make you stand out.
Midi-Dress with Short Lace Sleeves
Beautiful and sophisticated midi dress with a v-neckline and short feminine lace sleeves is all you need to look glamorous this birthday season. To complete the plain and feminine appearance, opt for a dress that zips up on the side. That extra width from the waist down and a slightly longer back than front length will give your look just the right amount of oomph.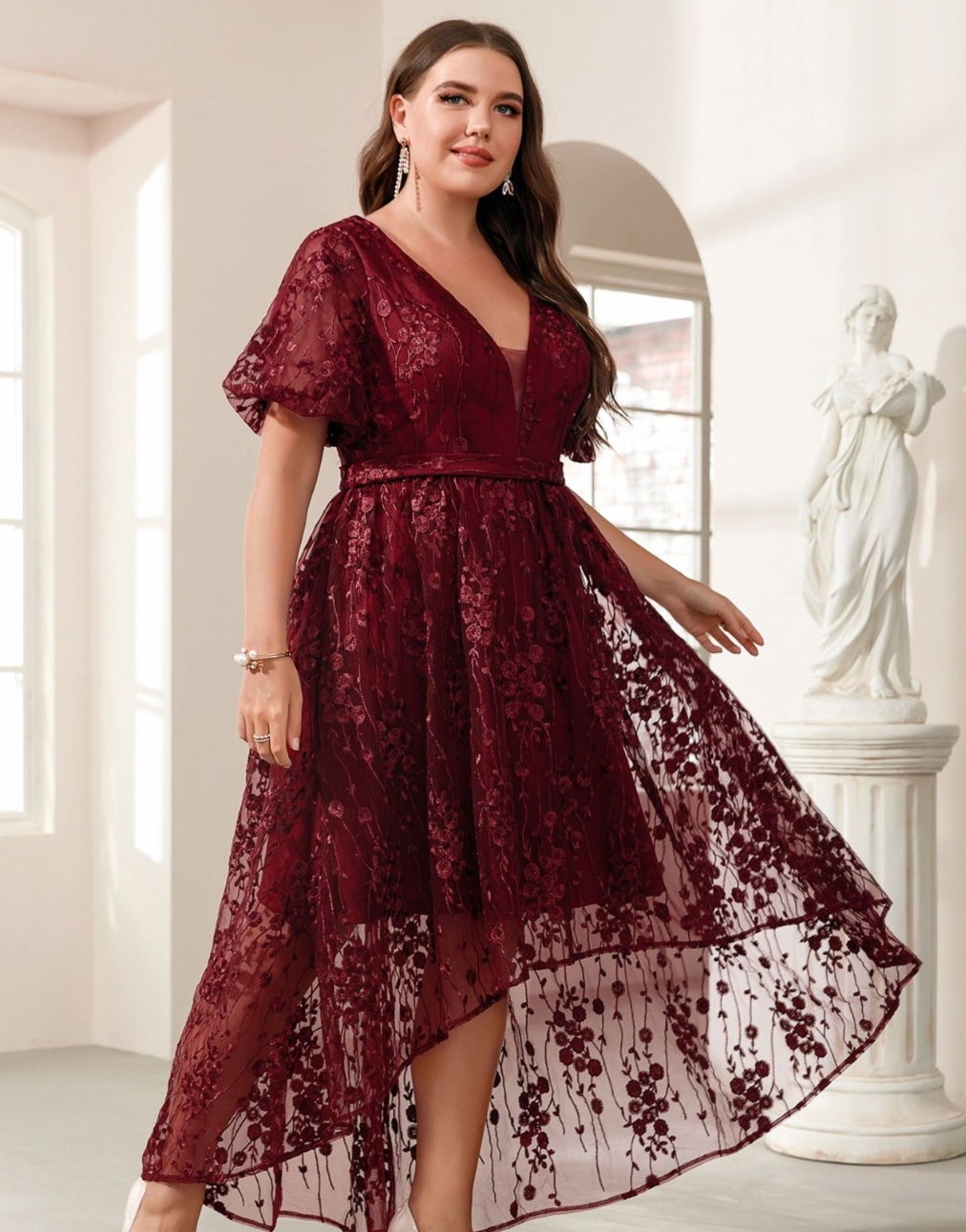 River Island Blue Feather Slip Mini Dress
Feathers are the only addition that could make embellishments better. The baby-blue party dress by River Island has tiers of faux ostrich at the hem that are accented with tactile beaded fringes. Everything about this dress, from the baby blue color to the design, screams perfection.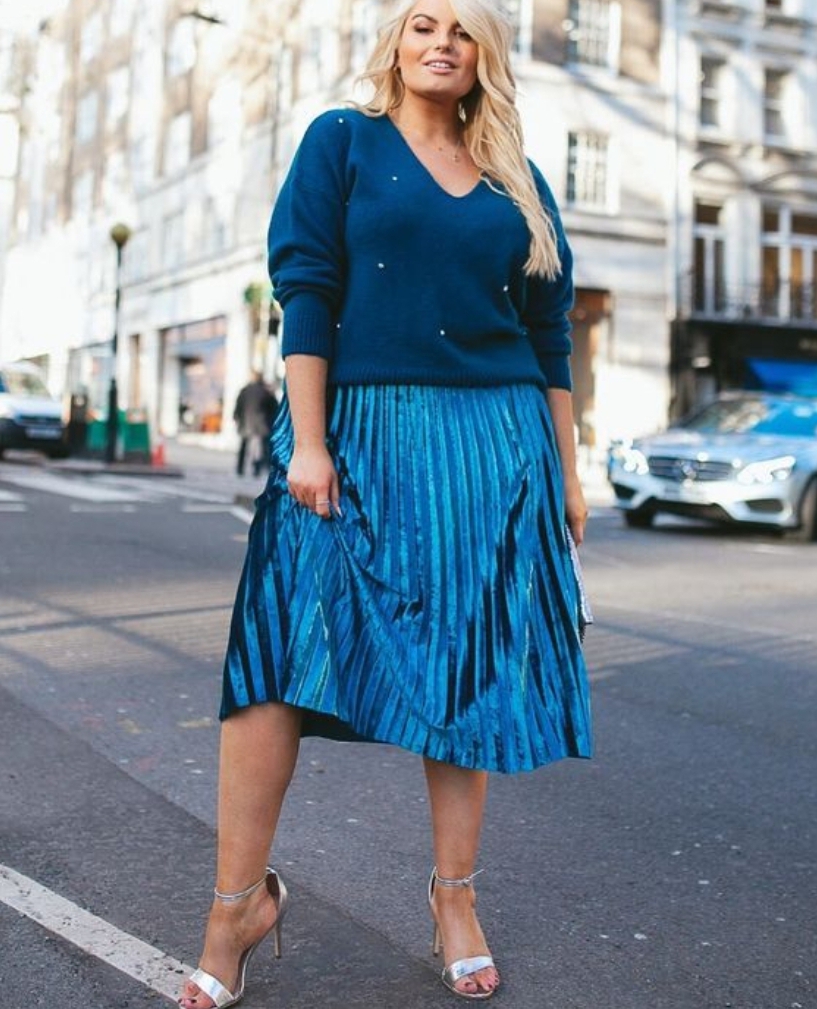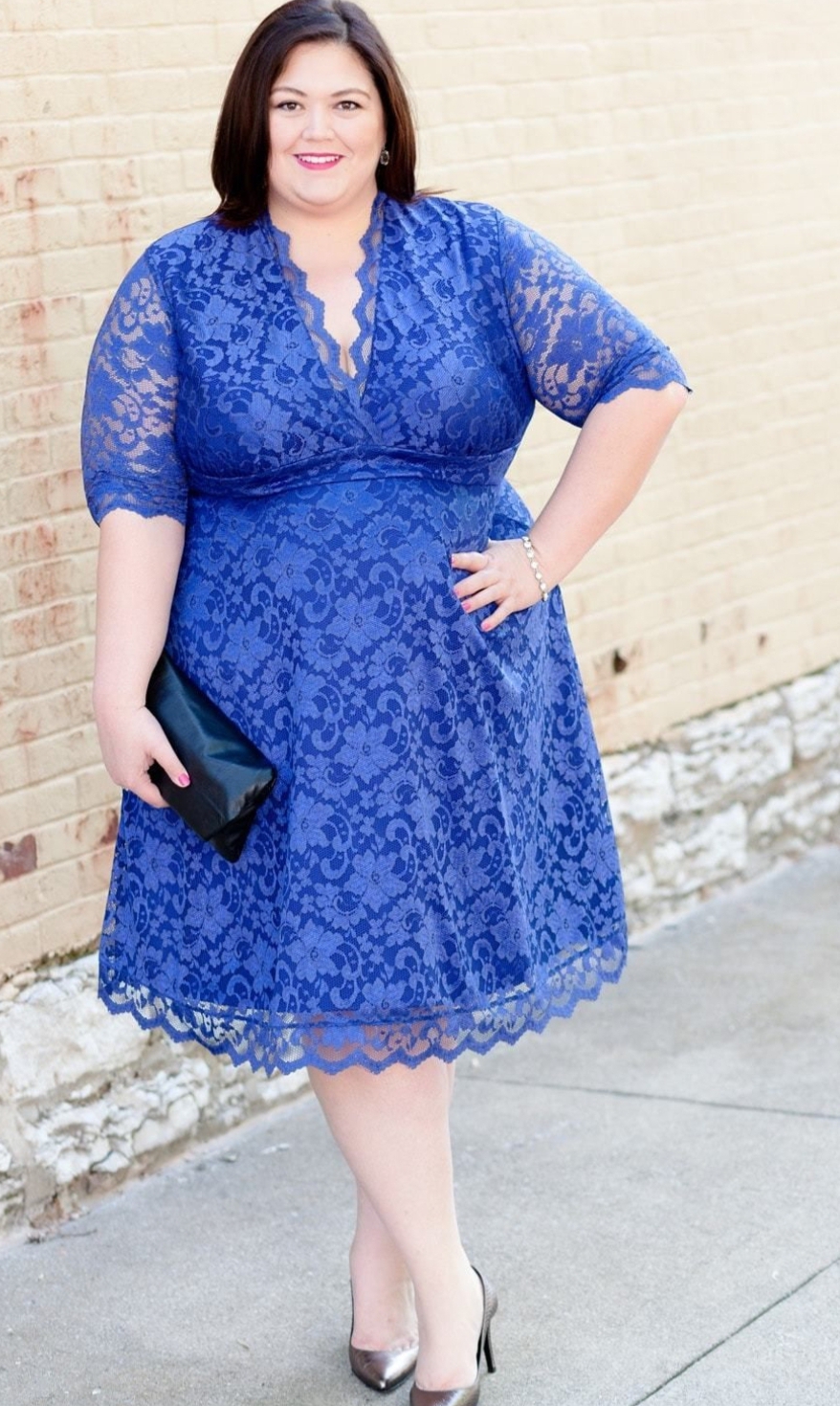 Short Sleeve Dress with a Lace Top
A stunning pleated dress with a top in feminine lace is head turner for sure. A dress with short sleeves and a round neckline and a button fastening at the neck is the perfect fit for a summer birthday. Opt for a dress that is has a body-hugging bodice and a waist cutout, which then widens out at the bottom to give it a lovely silhouette.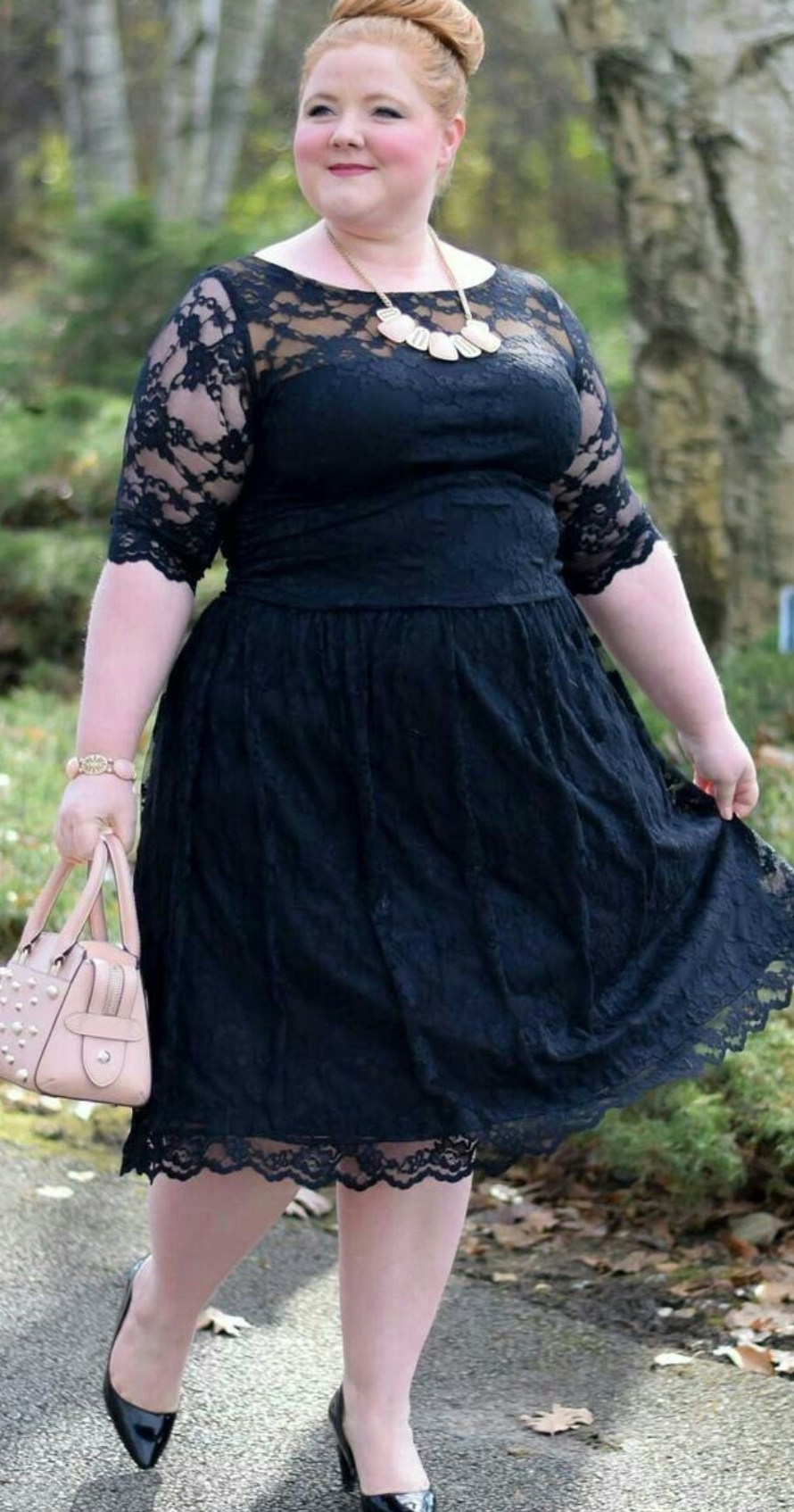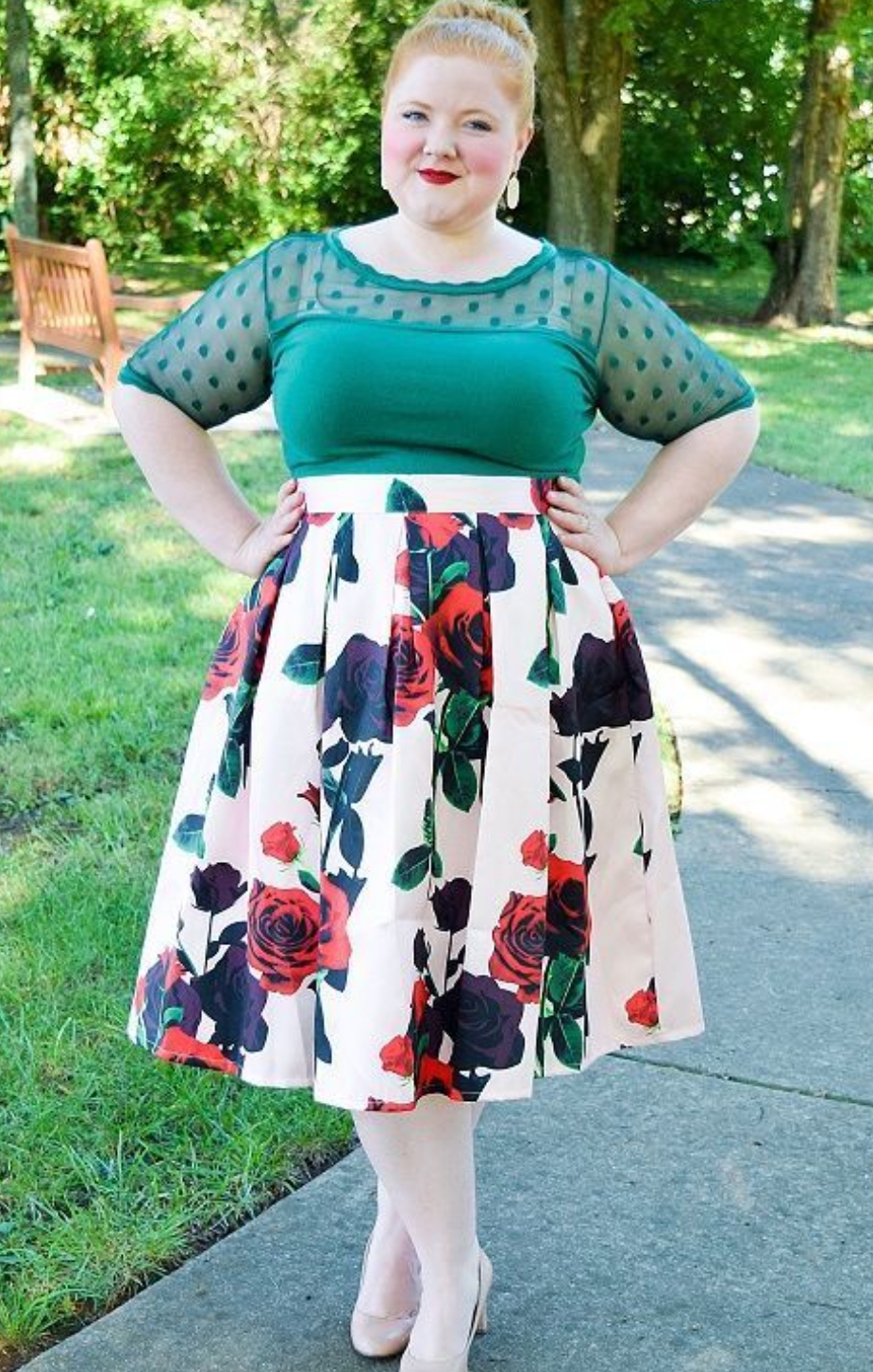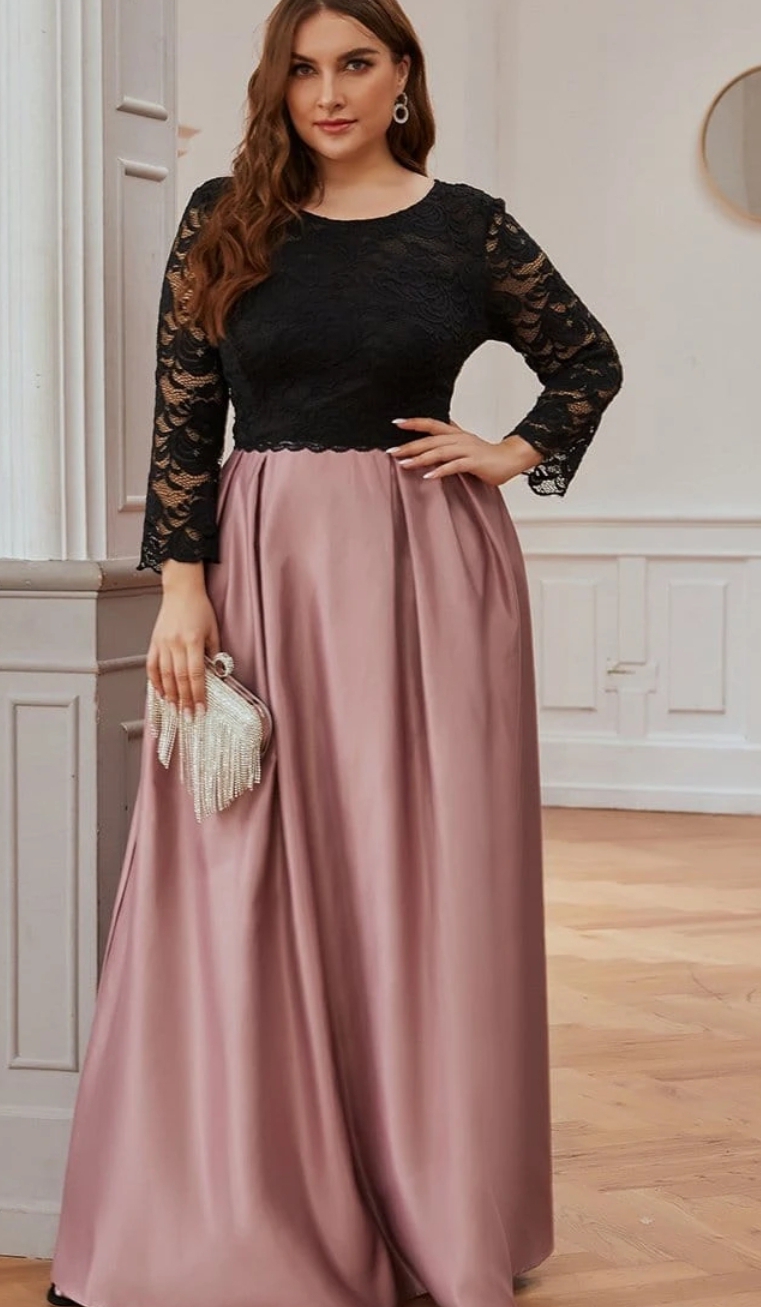 Flowery Long Gown with Sleeves
For a big birthday party, a simple gown and a cozy pair of heels should be sufficient. However, if it's among your friends, this might be a little too formal.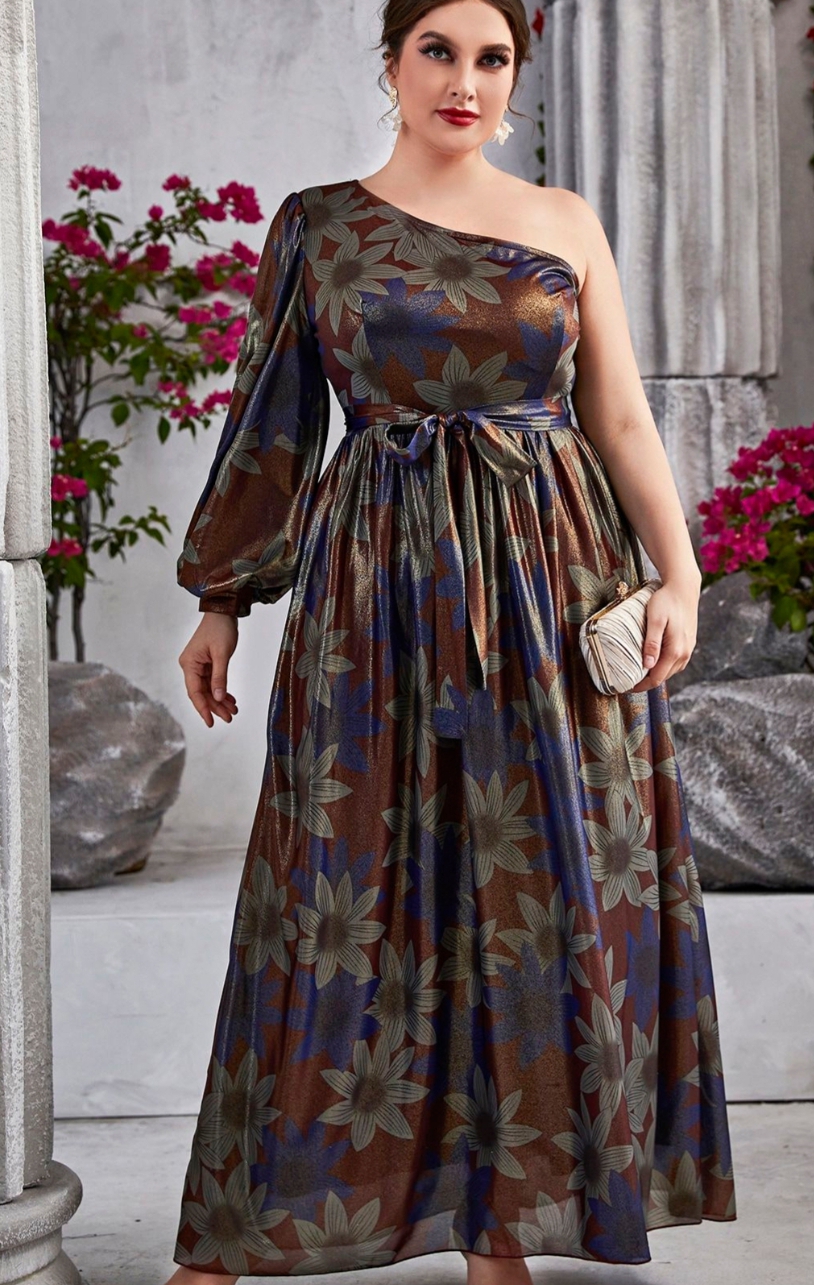 How should I dress if I'm plus size?
Straight-fitting trousers in darker colors will help you look slimmer on the bottom. Choose tops with capped sleeves, belted waistlines, and vivid colors. These slight changes in your wardrobe can help give you a slimmer look.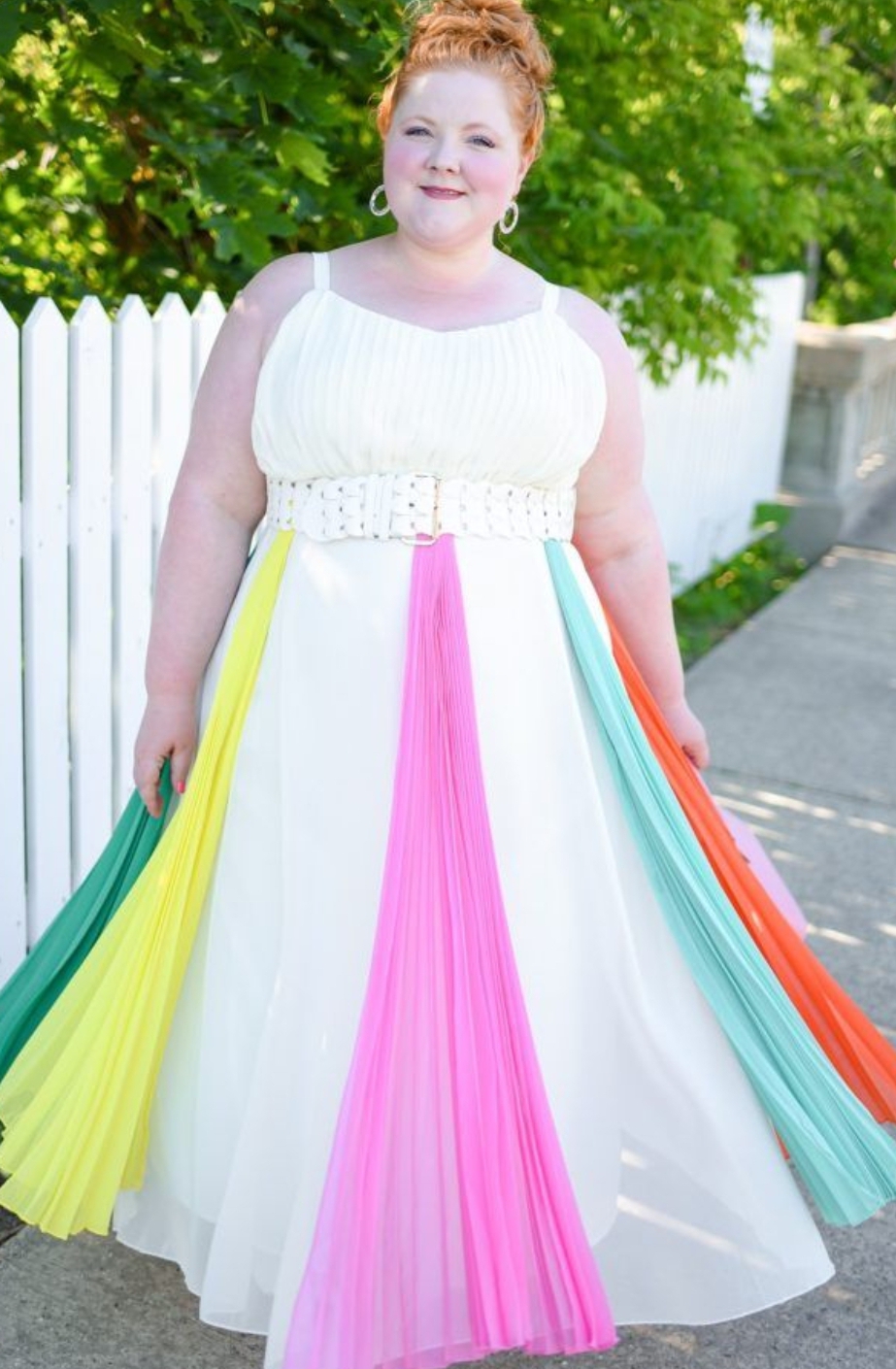 How to style plus size with a belly?
The rule to keep in mind while styling a plus size woman with a big belly is to go big on top and slender at the bottom. If you like the idea of belly camouflage but yet want to show off some shape, let opposites attract. Any full-cut top, blouse, jacket or tunic should be worn with a slim base of straight or skinny trousers, leggings or skinny jeans.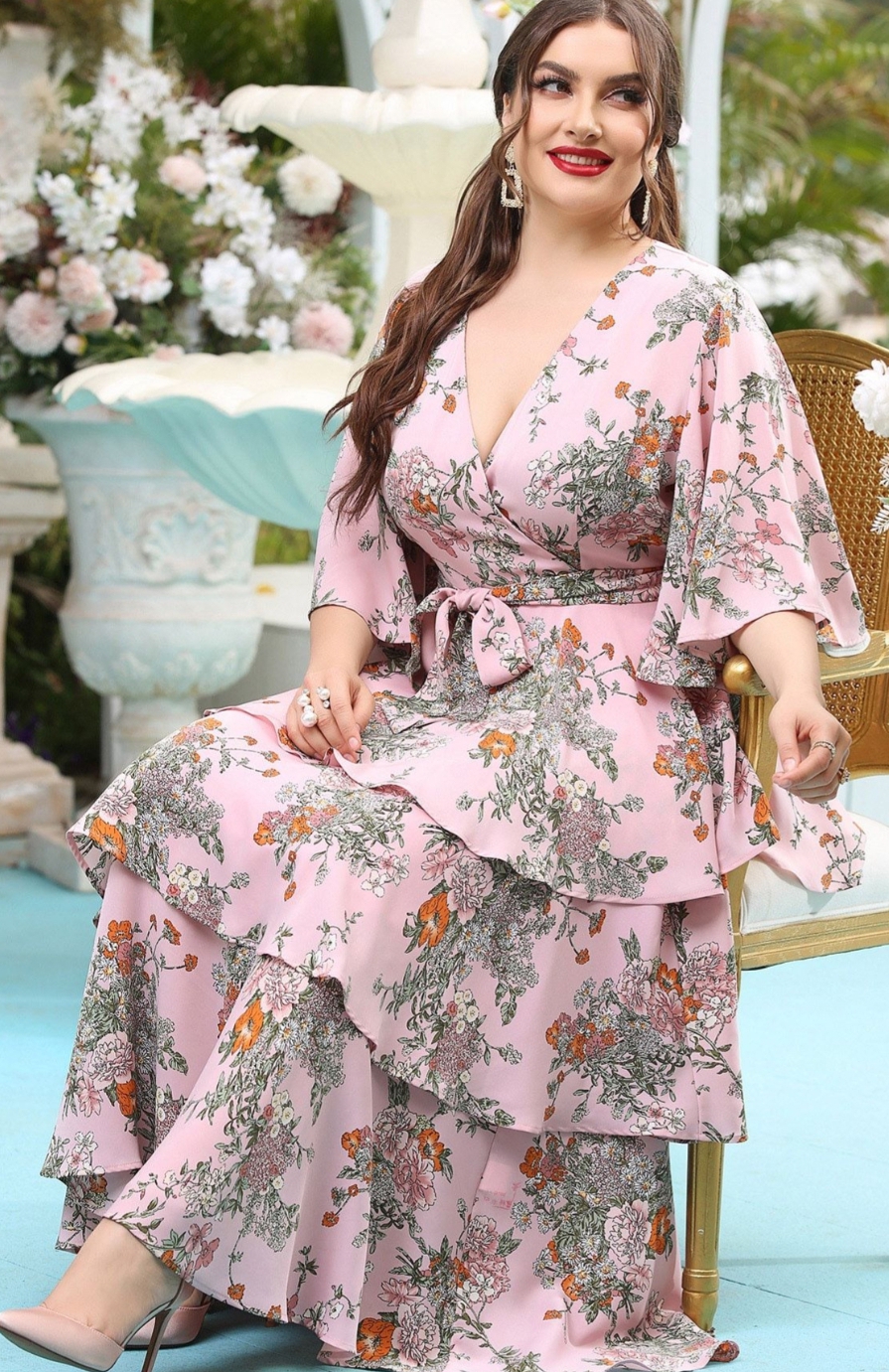 What type of jeans are ideal for plus sized women?
When it comes to hiding belly fat, high-waisted pants are the ideal option. To put it simply, high-rise jeans smooth out and cover your stomach, making it simpler to hide belly fat.

What are the best outfit options for summer?
Opt for loose-Fitting Clothes: Loose-fitting clothing will promote airflow and allow space for your skin to breathe. Examples include puff-sleeve blouses, flowy skirts, wide-leg pants and roomy maxi dresses. Go short or sleeveless: When possible, avoid wearing jeans, trousers and sleeves during the hottest summer days.
Sleeveless Shiny Long Gown
Another appropriate birthday attire is a long, sleeveless gown with some shimmer. If you're the celebrant, this is particularly stylish, but it also works if you're attempting to steal the show.
Reformation Zenni Dress
With its basic shift design, Reformation's ivory mini dress pays homage to nostalgic 1960s styles in a straightforward yet stylish way. With a tight waist and modest A-line skirt, this design is really flattering and looks amazing with chunky loafers or heeled Mary Janes.
Warehouse Sequin Puff Sleeve Belted Mini Dress
The party dress from Warehouse has midnight-blue sequins that provide a very summery feel. We adore how this shape can be tightened up at the waist with the matching belt while yet maintaining a baggier, more comfortable fit.