If we talk about women living in the USA and UK, Pencil skirts will always remain in fashion. Women love to wear them in different styles because pencil skirts give them a wonderfully classic look that can be worn in all official affairs with confidence.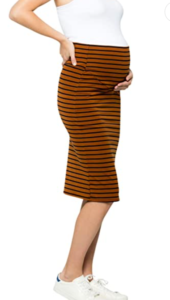 How to stylishly carry a pencil skirt if you have a belly?
If you have a bulging belly and you still want to don that pencil skirt that has been tucked away in your cupboard for many years, there are a few different ways to make it work for you. A high-waisted pencil skirt that ends above the belly button is one option. This will assist in hiding any extra stomach. Another option is to put on a flowy, loose-fitting top with your pencil skirt. With some subtle tweaks here and there, you can wear almost any dress you desire.
How can I hide my stomach in a skirt?
It is generally advised to wear high waisted skirts or trousers to conceal belly fat. When it comes to skirts, a medium rise flared skirt with a blouse loosely tucked in will look amazing. Another option is to go for A-line skirts that are high waisted but not too constricting with a tucked-in shirt. .
How tight should a pencil skirt be for women with a tummy?
When we wear a pencil skirt, the fabric should embrace our thighs and lower back gently. You need to size up if, when putting on the skirt, you can notice pull or tension marks over your thigh or crotch area.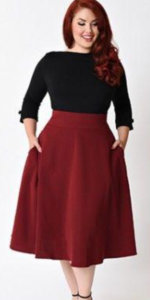 Hide Fat Tummy SkirtAre pencil skirts an ideal fit for every occasion?
All type of occasions allow for the wearing of pencil skirts. Select simple designs and solid colors for professional gatherings and vibrant hues for parties and casual events.
If you have a slim and fit figure then you can wear any style of a pencil skirt and it will give you pleasing feelings but on the other side if we talk about plus-size women then it is a little bit technical that how to wear a pencil skirt with a tummy. Pencil skirts are not always meant to be worn by slim ladies but if you know some techniques about wearing pencil skirts then you can easily manage how to hide your tummy with a pencil skirt. So, in this article I am going to give some different ideas to look gorgeous in a pencil skirt with plus size figure.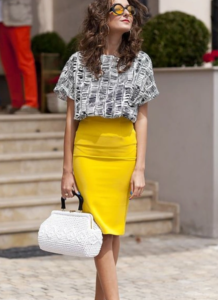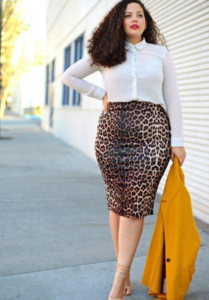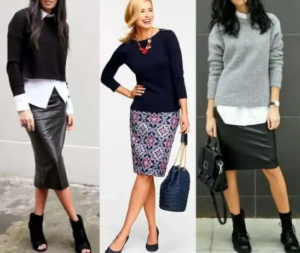 Go for loose skirts:
The best way to hide your tummy in a pencil skirt is to choose loose clothing over tight ones because tight clothes will show your improper body parts that will give a bad look in skirts. A loose pencil skirt will also help you to look thin and you just have to choose the ideal length of skirt according to your size.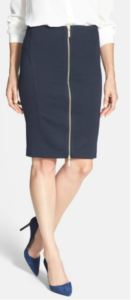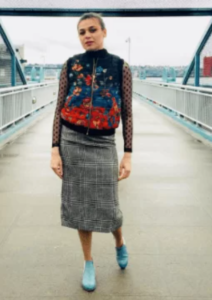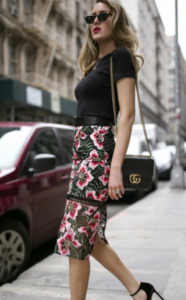 Avoid short pencil skirts:
Wearing a short pencil skirt means exposing your body and it will make every fatty part visible like your thighs and tummy. So, wear a pencil skirt which has an optimum length to cover your middle section area well.
Long tops provide you the opportunity to hide your big stomach with some elegance and style because long tops are in fashion. Loose-fitting of tops will also work for you to look thinner. You can use bright colors in the selection of tops to make your upper portion of body prominent and nobody will consider your tummy and you will make your looks perfect.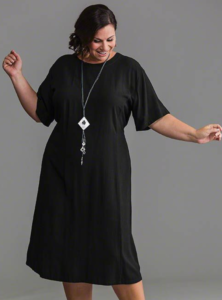 A sweater can help you to hide your tummy and this is the perfect option for you in winter but make sure that your sweater should have a shape because if you wear a big and baggy sweater, then it will make you look healthier than your actual physique. The shape of the sweater should be narrow enough to give you that waist definition which is necessary while wearing a pencil skirt.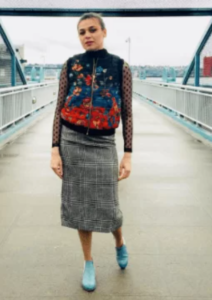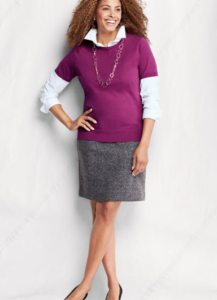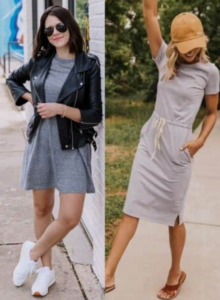 Avoid such pencil skirts that have details at the waist because buttons or pockets at the waist will make it look more prominent and you will look heavier and fatty. So, the great idea is to wear such pencil skirts which are just simple at the waist.
How to wear a pencil skirt Casually: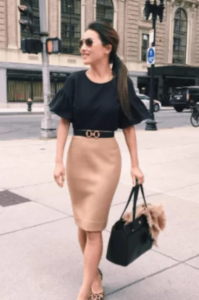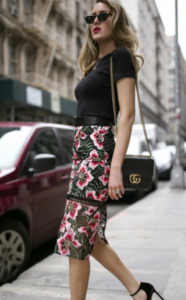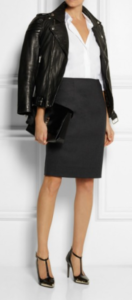 It's important to know how to wear a pencil skirt casually. For a casual occasion, loose dressing on the upper part of your body makes you look thinner and can hide your big tummy in a better way. So, if you are going to wear a pencil skirt in any casual affair then you can choose a combination of the T-shirt with it because it will be a great technique if you don't want to expose your belly.