If you are getting married for the second time and you are over 40 then still you can celebrate your wedding with full charm as you did at your first wedding. You can arrange a big gathering for your wedding ceremony. Beach weddings are full of fun and love because the beach wedding theme is very romantic for most of the couples.
Wedding attire has the primary importance in a wedding for couples. You have to choose the best wedding dress that goes according to your age, season and venue. If you are over 40, getting married for the second time and you are going to organize a beach wedding then this article will help you to select the best beach wedding dresses for you.

Beach Wedding Dresses For Curvy Bride
Every bride wants to look amazing and feel comfortable at her wedding. It does not matter how old are you and you are getting married for the second time there are no restrictions for dress selection. You can go for any dress which makes you feel comfortable and happy to wear in your second marriage. Normally beach weddings are celebrated in the summer season so you can go for one of the following dress options.
Beach Wedding Dresses For Second Marriage Over 40
Midi length dress: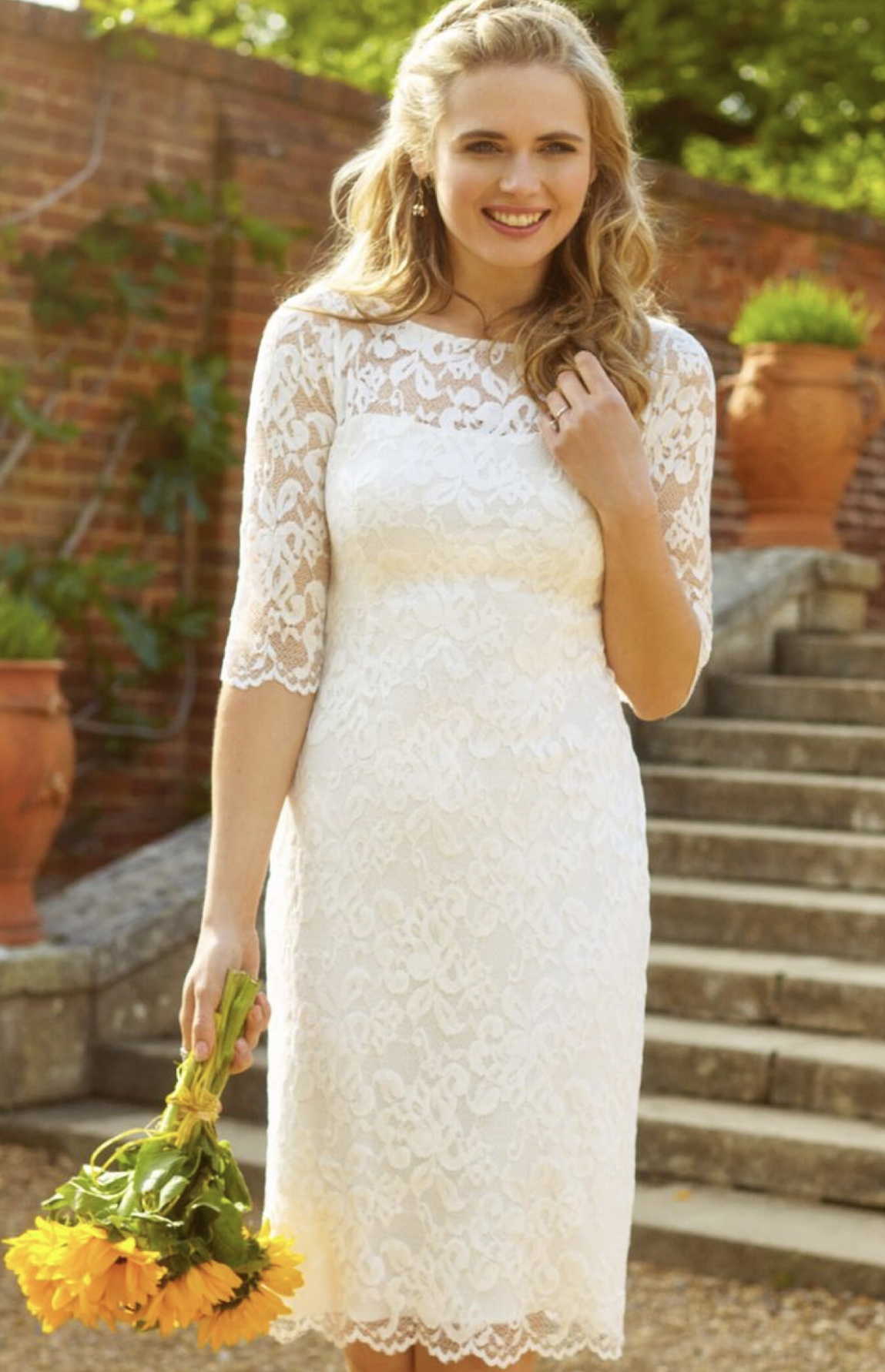 V-neck midi-length dress is amazing for brides for beach weddings. If you are over 40, then you are still young and the age should be just number for you. A V neck midi-length dress will make you feel comfortable with polka dot skirt. Tea-length dresses can also be considered while selecting a mid-length dress as it will give you an eye-catching look and you have the option to wear matching sandals as well.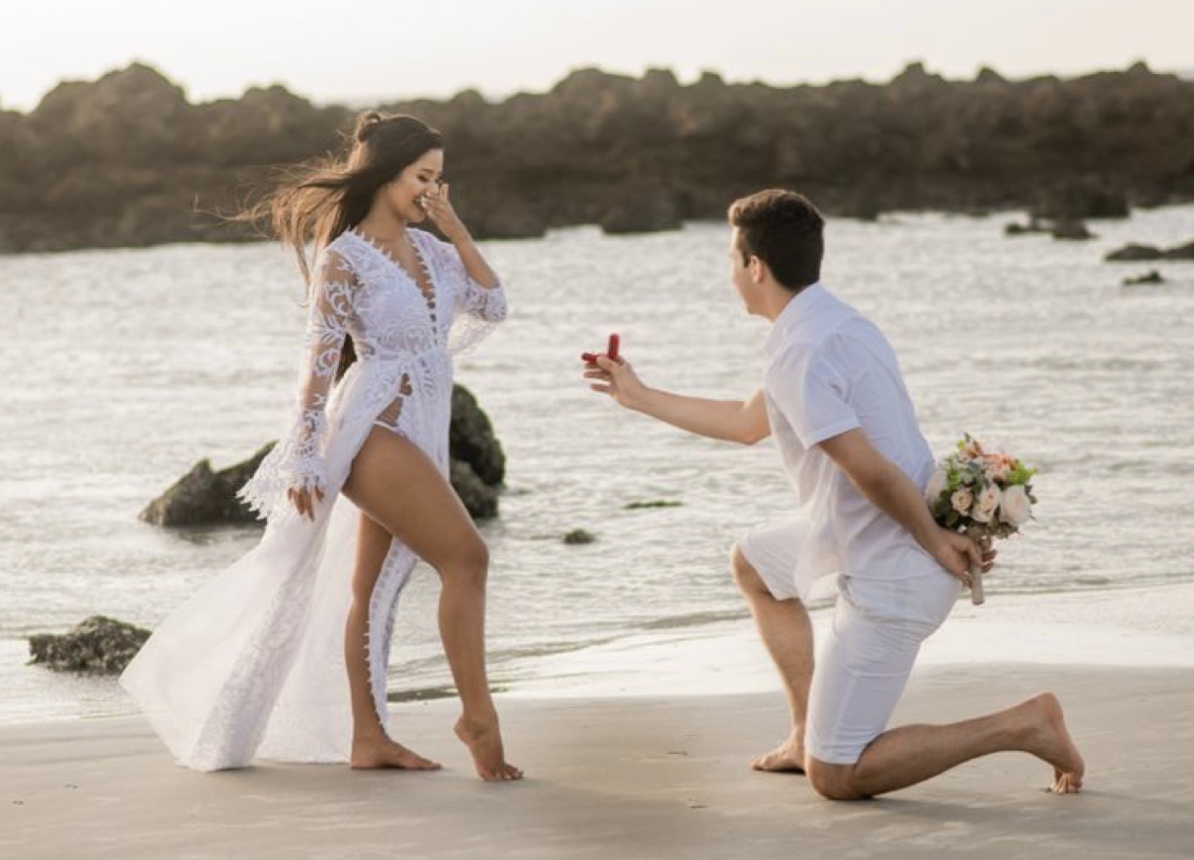 What should a bride wear for a second marriage?
Wedding gowns for second marriages can most certainly be white. You should wear white if that's the color you associate with weddings and it makes you feel the most joyous and wonderful on your special day. You don't have to avoid white this time around just because you went with a more traditional and "bridal" look for your first wedding. While white is by no means forbidden, more and more brides are choosing to wear other hues.
What style dress is best for beach wedding?
For a less formal beach wedding, feel free to seek patterns or perhaps a jumpsuit. For a more traditional beach wedding, consider attire in solid, vivid colors. For beach weddings, flowing maxi dresses, vibrant cocktail dresses, and even a cute little dress work well. Avoid using heavy textiles like satin and velvet. If the event is in the sand, tea-length dresses are ideal for practically any dress code, but feel free to wear a mini or a maxi dress.
What does a bride wear for a beach wedding?
A bride should choose a basic sundress, a light maxi dress, or a luxurious romper. Avoid wearing your typical beachwear flip-flops; dressier sandals are okay. Choose breathable textiles in solid, lighter hues (avoid black, ivory, and white). For beach formal clothing, tea-length dresses and jumpsuits are allowed. Wear lace or metallic fabric to add even more elegance.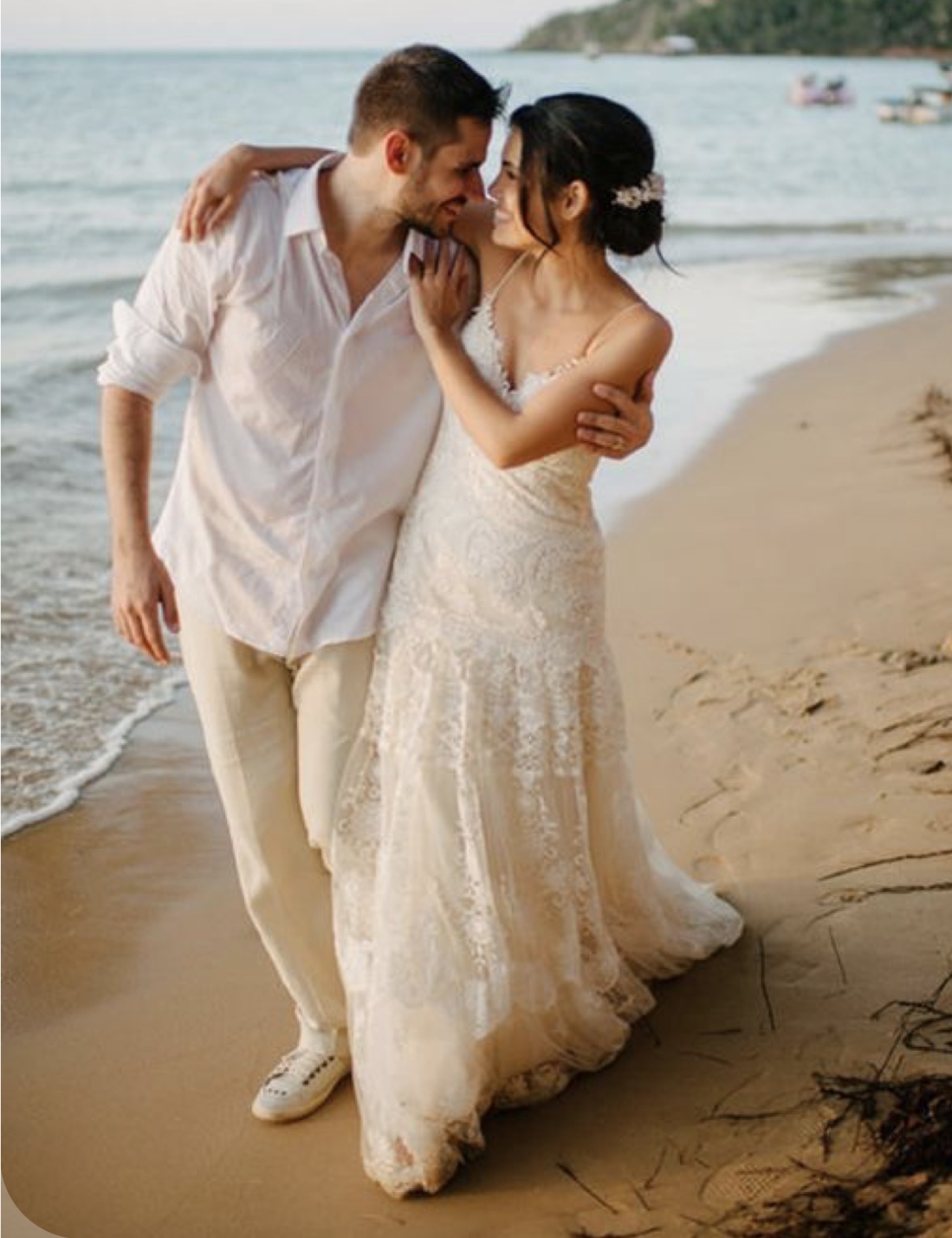 Beach Wedding Dresses Plus Size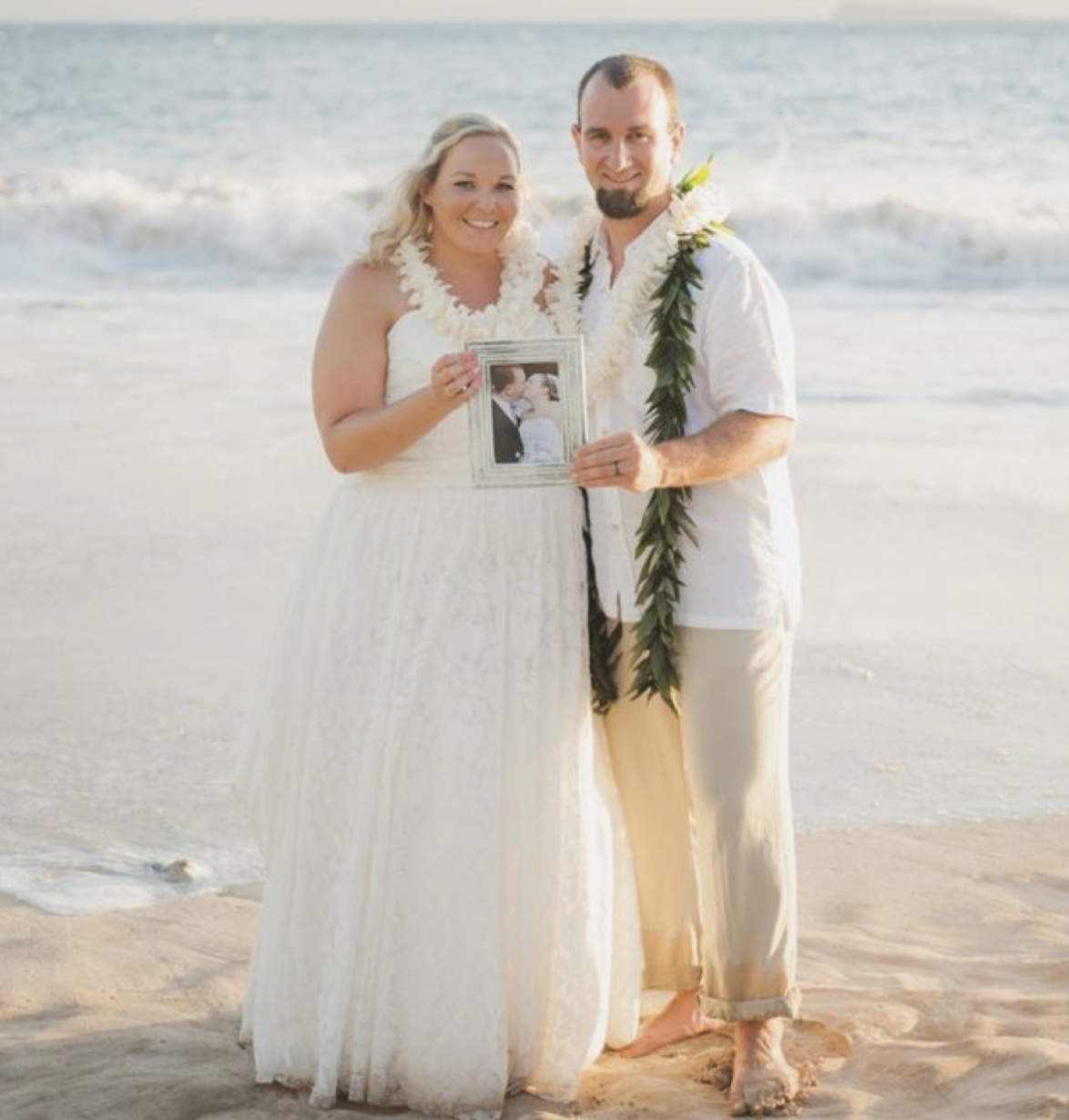 Beach Wedding Dresses For Second Marriage
Casual chiffon dress: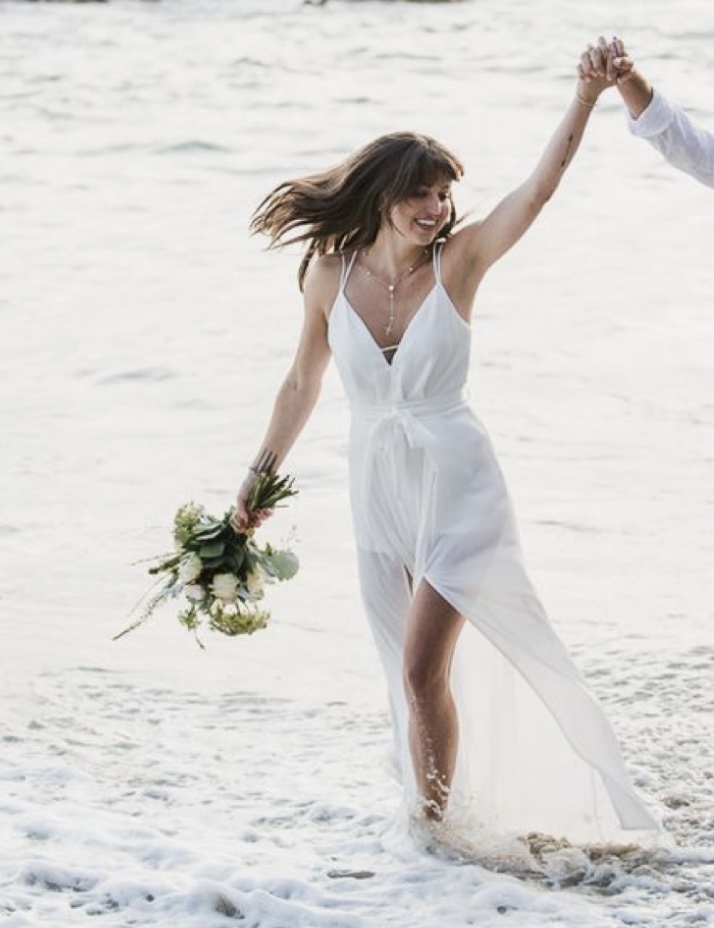 A casual chiffon gown is perfect for a mature bride. It will glamorize the outlooks of the bride at a beach wedding. It will be complemented with a pearl beaded straps and V-neckline along with this the lace detailing will give a bride stunning look. If we talk about the backside of this bridal dress then sheer lace details will create a unique look and everybody will compliment the dress.
Long sleeve floor length dress: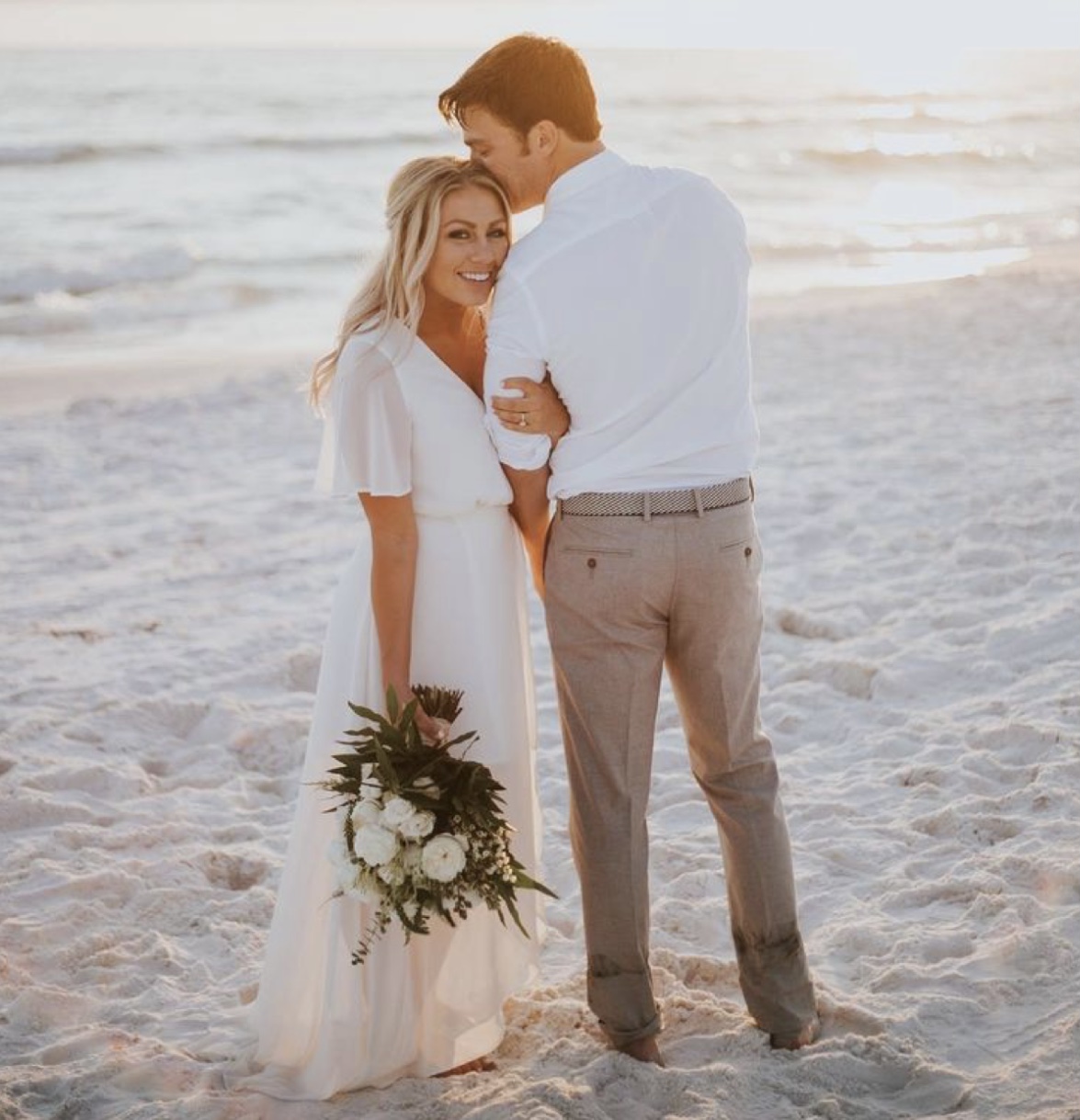 A long sleeve floor length dress featured with a beaded belt is appropriate for beach weddings for mature brides. The floor-length will add more colors in a bridal walk on the beach. You have to wear minimum jewelry to make your dress more prominent and appealing.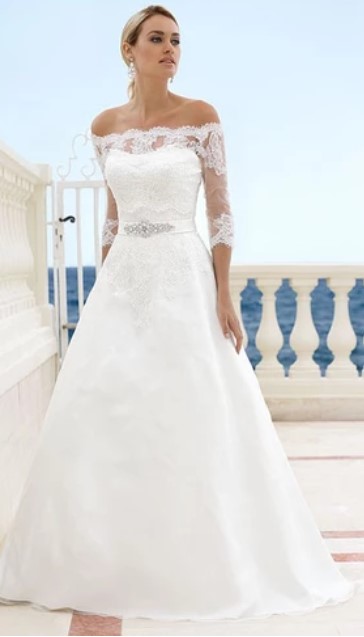 Formal gown: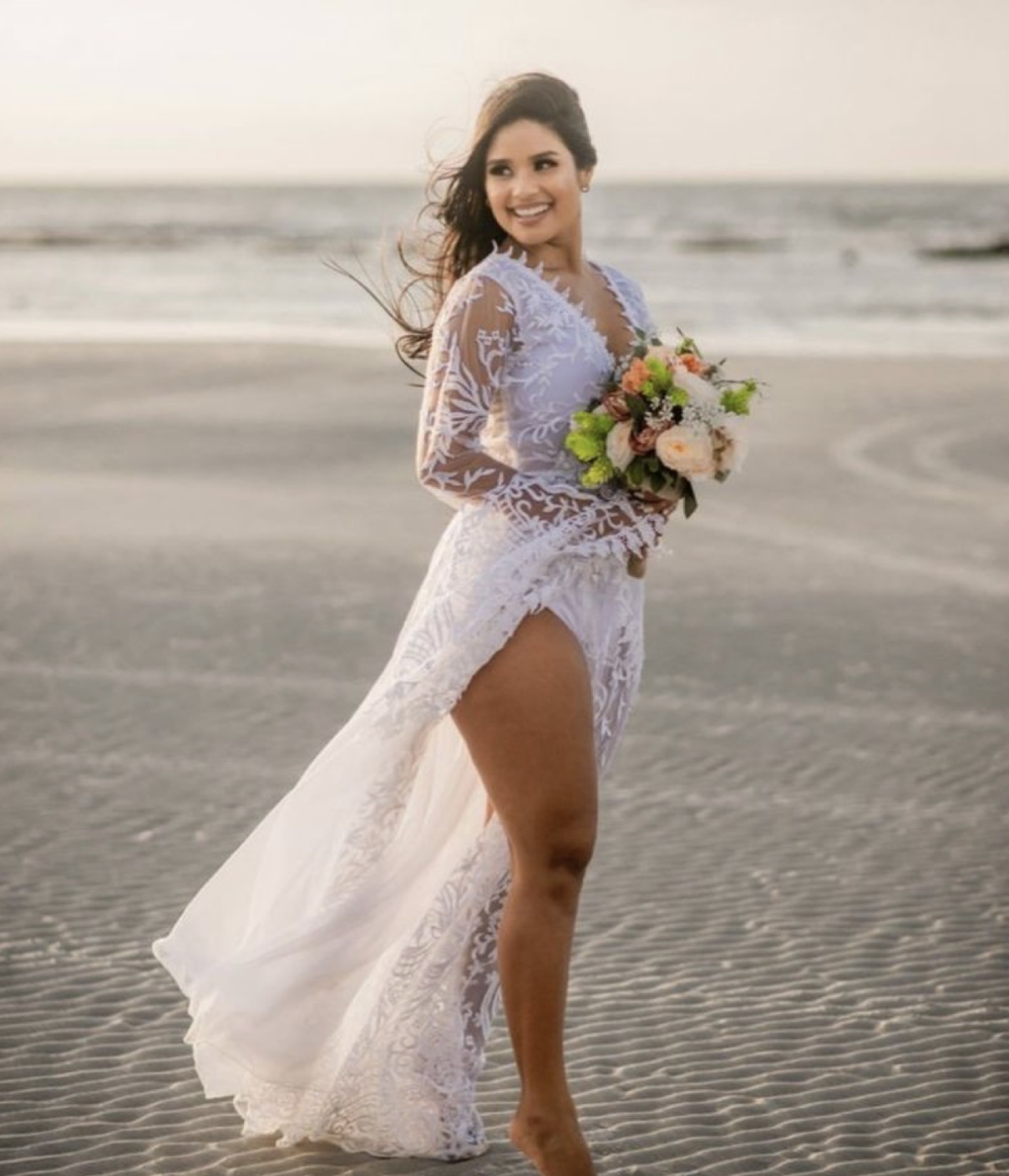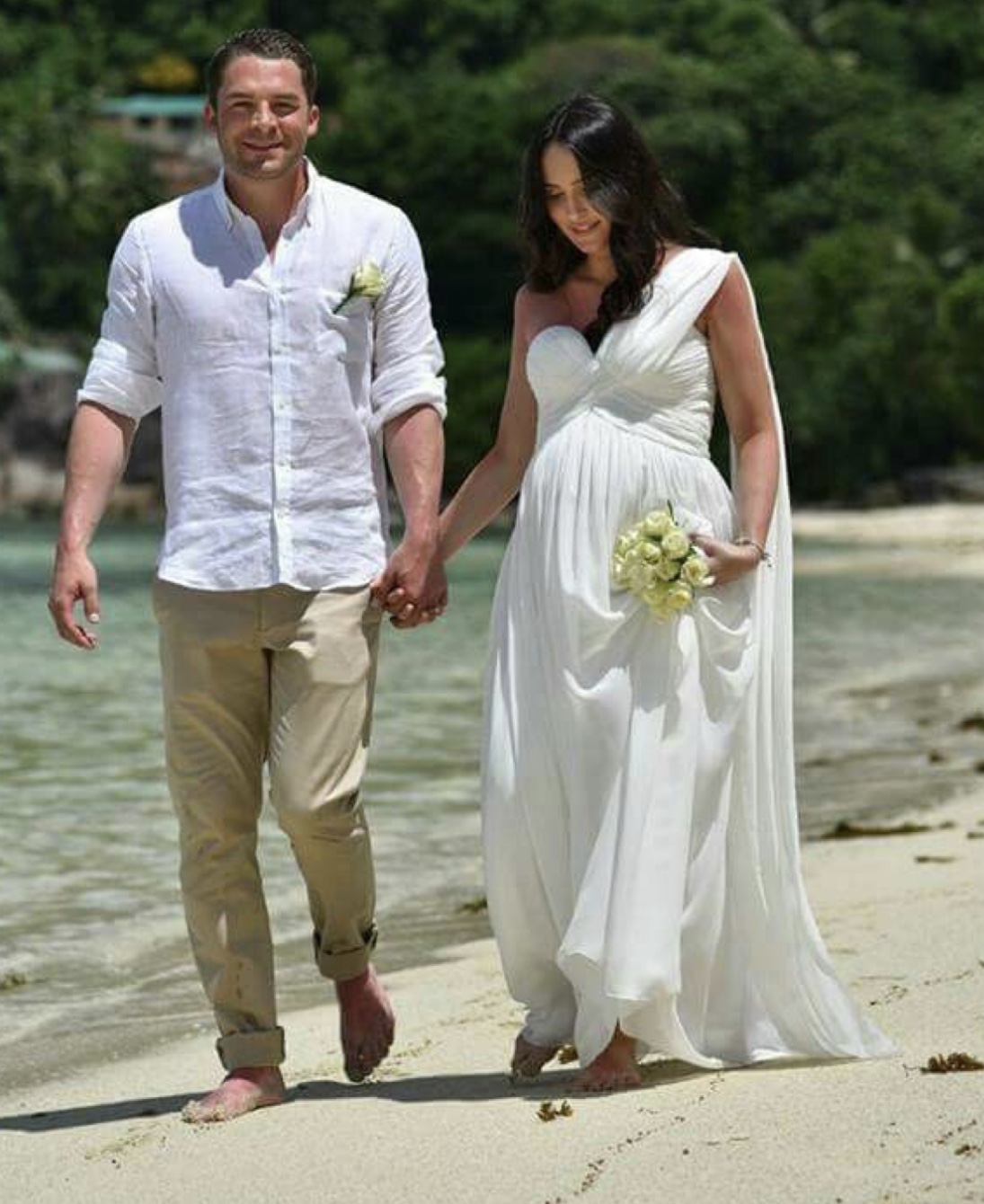 An off the shoulder formal floral gown is enough to fulfill the beach wedding requirements for a bride over 40. It is an elegant dress because of no tugging, pulling, or slipping and it is accented with metallic threading. The floral print with delicate pleats at the waist will create a full skirt. You can wear some matching jewelry with it. The length of this gown is suitable for all heights.
Beach Wedding Dresses Over 50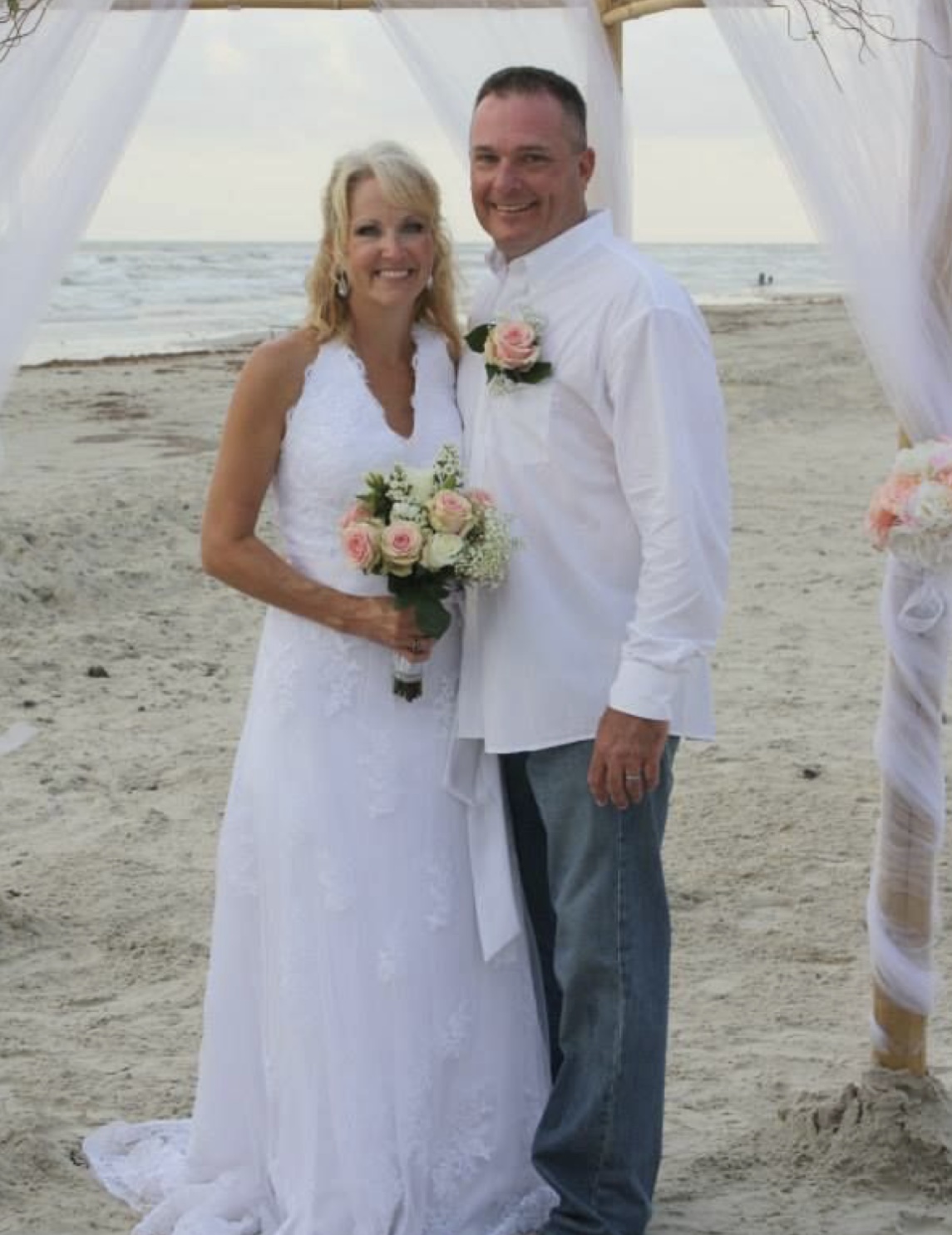 Bridal maxi:
A maxi is ideal for a bride over 40 as it is the most appropriate dress according to your age and theme of a beach wedding. A bridal maxi dress will make you feel stylish and comfortable at the same time. You can wear loose plain short sleeve maxi if you are over-weight and want to minimize the weight effect while celebrating your wedding ceremony on a beach.
Beach Wedding Dresses Older Brides