We have some best ideas for Trendy Clothes for 50 Year Old Women. Actually fall is the season of rich warm shades, like rusty orange, deep cranberry reds and chocolatey browns. It's a general rule that white clothing should be packed away with summer tanks and flip flops, and bright vibrant colors are more appropriate for warmer seasons. Fortunately, mixing your bold pieces in with darker fall neutrals is very simple. However, it does not matter if your age is fifty or 50+, Women always look gorgeous when they choose their clothes properly.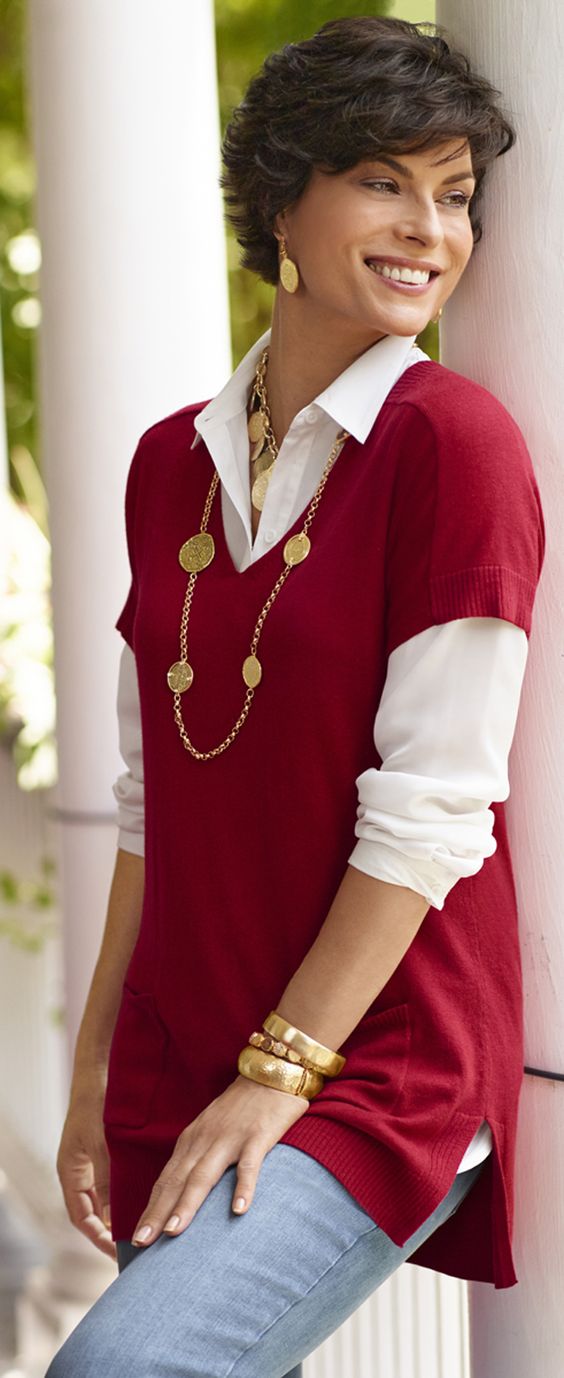 An easy rule to remember is to balance your bright colors sparingly. Imagine an artist splashing paint upon a canvas or a chef garnishing a dish with bright greens. Color shouldn't be the main focus of your cool-weather outfit especially when your age is 50 or 60 years old, but it should stand out against a darker backdrop.
Done with your Half Century!
You must have celebrated your golden jubilee if you have landed on this post. Well, let me start by saying that it's the golden age and one of the ideal times for women like you to experiment with various fashions. Don't allow your age prevent you from dressing well and looking your best. Celebrities like Sandra Bullock, and Salma Hayek should undoubtedly be your biggest fashion inspirations to help you realize that, no matter your age, your sense of style never needs to go out of style.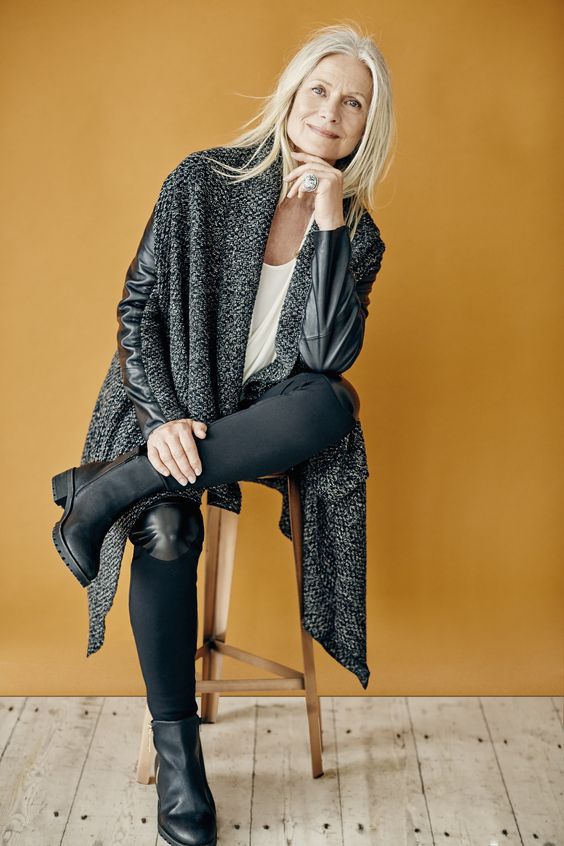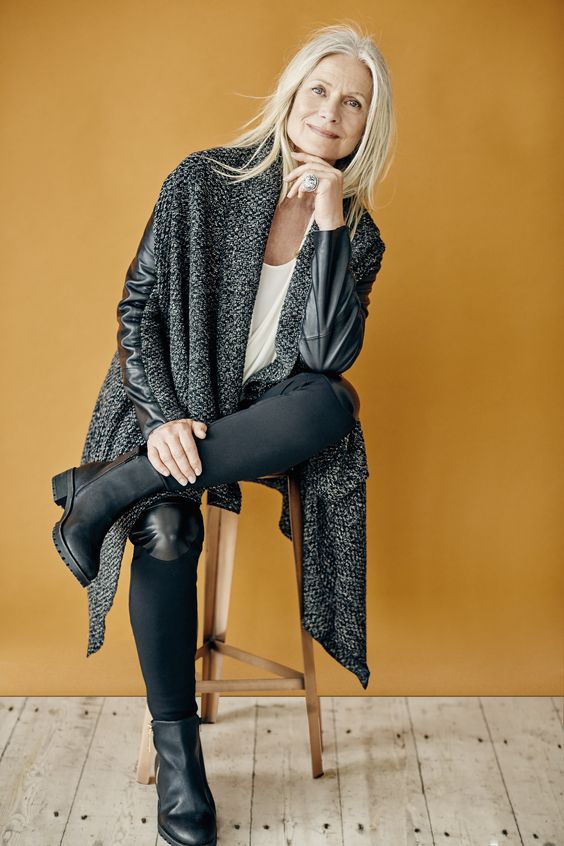 While many of us were once taught that elite design sensibilities were only appropriate for women under "a certain age," today's fashion for women over 50 is chicer, more sophisticated, and more enjoyable than ever before. Therefore, if you're seeking for trendy clothes for 50 Year old women you've come to the right place because we're here to assist you.
What clothing should a 50 year old woman wear?
You can wear some basics to work, out to dinner or any other outing casually because fashion at all ages should be effortless. To sum it up, 50 year olds can wear striped or printed dresses, midi skirts along with cropped or flared pants to look more fashionable than ever. Lastly, embracing solid colors with lesser embellishments in flowy dresses is recommended.

What is an ideal dress length for a 50 year old wear?
Staying clear of mini dresses is recommended to maintain the chic and classic look of a mature woman. It is observed by stylists around the world that a dress that is knee length or two inches above/below becomes universally flattering for older age women.

How can I look stylish in my 50s?
Age factor becomes less prominent especially when it comes to fashion. There are styles for every age these days and looking your best is everyone's right. Assembling a up to the mark casual and classy outfit at any age is head scratcher even for people younger than 50. So, some classic accessories for this age bracket can be daintier jewelry, a nice bag, right fit pants & lingerie, with a closure of go-to pair of heels.
Start one outfit with black leggings, black motorcycle boots and either a black peacoat or leather jacket. In this particular ensemble, your pop of color could be your shirt or a cold accessory. A mustard-colored drape tank top, like this piece from Top Shop, will stand out amongst the black in the rest of your outfit. Complete the look with a flash of red, or magenta lipstick and gold jewelry.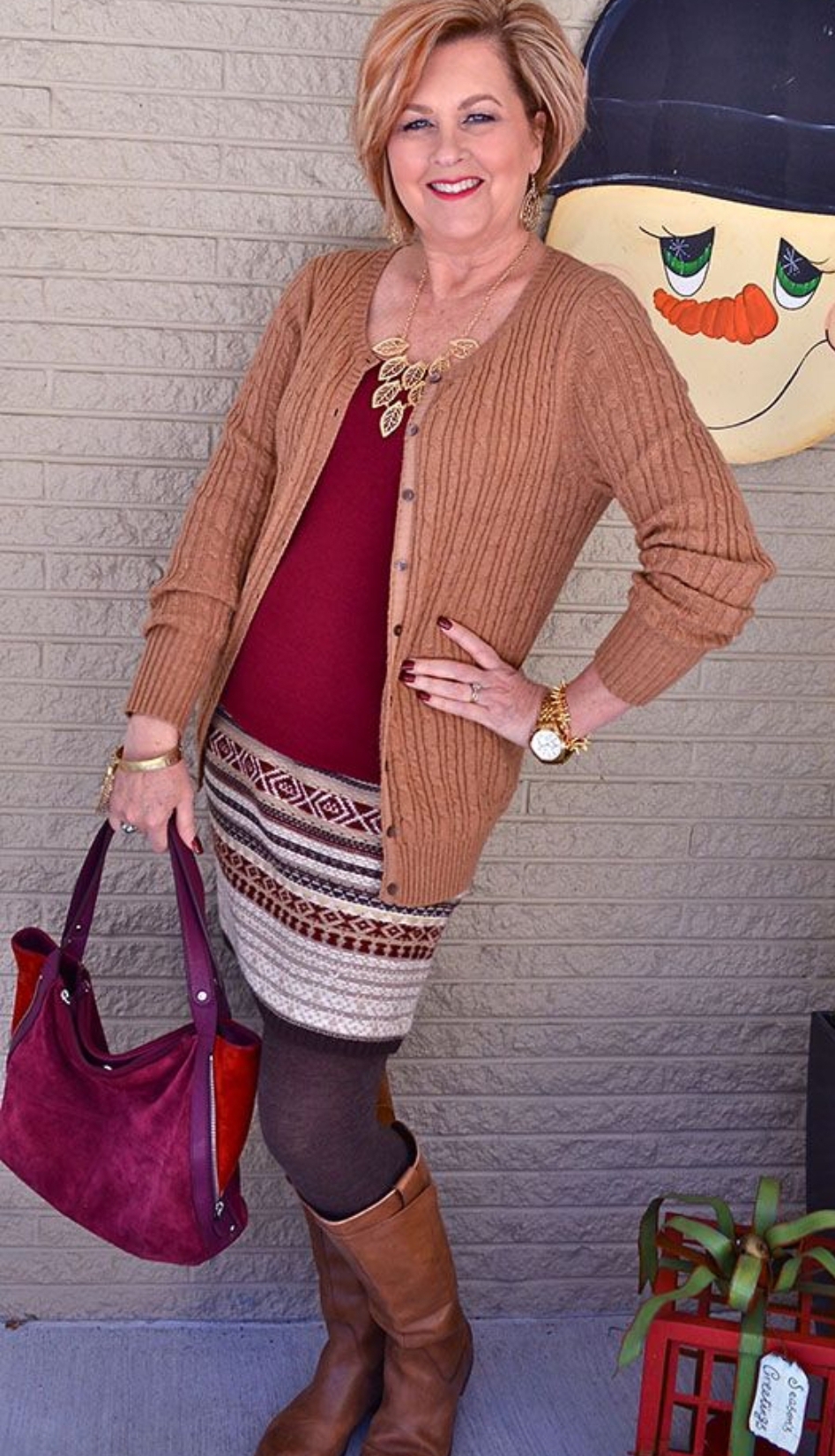 Another trendy idea for 50 years old women is showing off your flair for bold colors in your footwear. A gray wool dress and brown tights are begging for a pop of blue. Wear turquoise suede wedges with your favorite fall dress for the perfect statement. The suede fabric and closed-toe design is a little heavier than light summer sandals, so this kind of shoe works for fall. Pull the whole outfit together with a turquoise hair accessory that gives a nod to your bold footwear.
If you're a fan of prints, mix bold colors into your warmer wardrobe with fun patterns and painterly designs. This Multi-Stripe Open Wrap sweater from Wet Seal is an excellent way to introduce bright, bold stripes into an otherwise simple, neutral outfit. Pair the cardigan with dark skinny jeans, brown cowboy boots, a vintage concert T-shirt, and favorite scarf. The pop of colors will give your outfit personality even smarter, cool and the lightweight fabric will be great for layering. I am sure these pictures help a lot while finding trendy clothes for 50 year old women.
---
Out