What clothing works best with a pear-shaped body?
A-line or X-line dresses are excellent options if you have a pear shaped body. The latter is ideal for a pear-shaped figure because it will help balance out the upper body. A lowered waist and outfits with dense fabrics should be avoided. Any dress that has a straight cut will conceal your waist, making you appear heavier.

What are some everyday wear options for pear shaped bodies?
Your figure will be balanced by details like gathered or puffy sleeves, ruffles, bright designs, and horizontal stripes. Look for tops with bust pockets to give your upper body more bulk. Try petite tops, even if you're not small-framed, to make your upper body appear slimmer.

What type of necklines look flattering on a pear shaped body?
For your Pear shape, necklines with a v-neck, cowl neck, turtleneck, square neck, boat neck or round neck are all excellent possibilities. Due to the smaller bust size, cross over top styles frequently flop open. A v-neck, however, will instantly improve the appearance.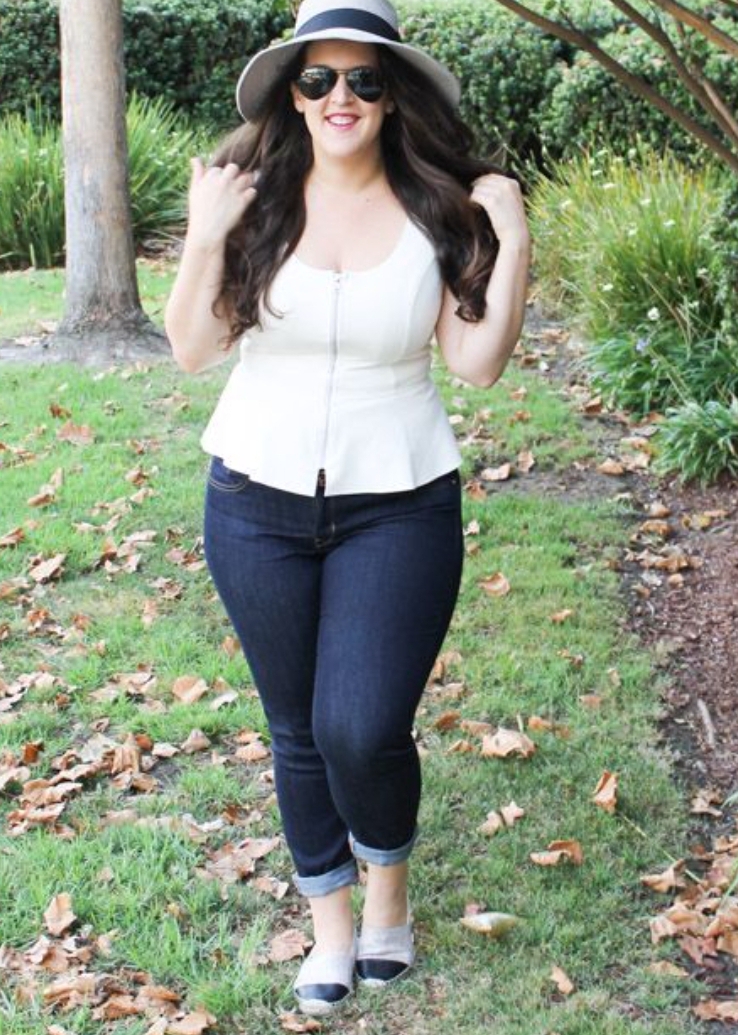 Are jumpsuits and ideal choice for a pear shaped body?
People with pear-shaped bodies typically have larger hips and smaller shoulders, giving them this shape. For this body type, jumpsuits that balance the upper and lower body are ideal. Use off-the-shoulder or wide-neck jumpsuit styles to flaunt those gorgeous shoulders.

Flaunt Those Curves with These Styling Tips 
When choosing clothing, a pear shape can be tricky to dress for. This is due to the fact that a pear-shaped physique has curved hips and thighs, making clothing selection challenging. Any size of person with a pear-shaped body will have arms and a waist that are smaller than their legs, hips, and buttocks.
Clothing for pear-shaped bodies should not only fit well at the waist but also comfortably around the thighs. Wearing apparel that finishes above the knee will look excellent on you if your thighs are in good shape.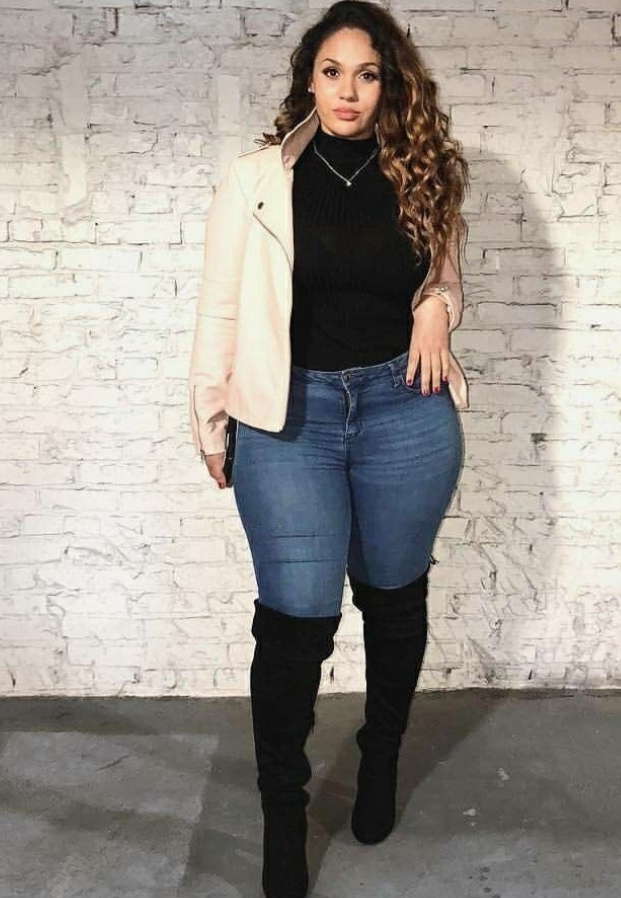 If you have a pear body type, you should aim to balance your smaller top half with your heavier bottom half to give the appearance of a balanced silhouette while also emphasizing your attributes. Clothes can add volume, create form, emphasize, and conceal; use this to your advantage.

• To enlarge your small shoulders and create the illusion of a wider, more balanced frame, choose clothing styles that add volume to your shoulders.
• Combining this with leg-lengthening and leg-slimming clothing trends will make your torso appear shorter and more proportionate.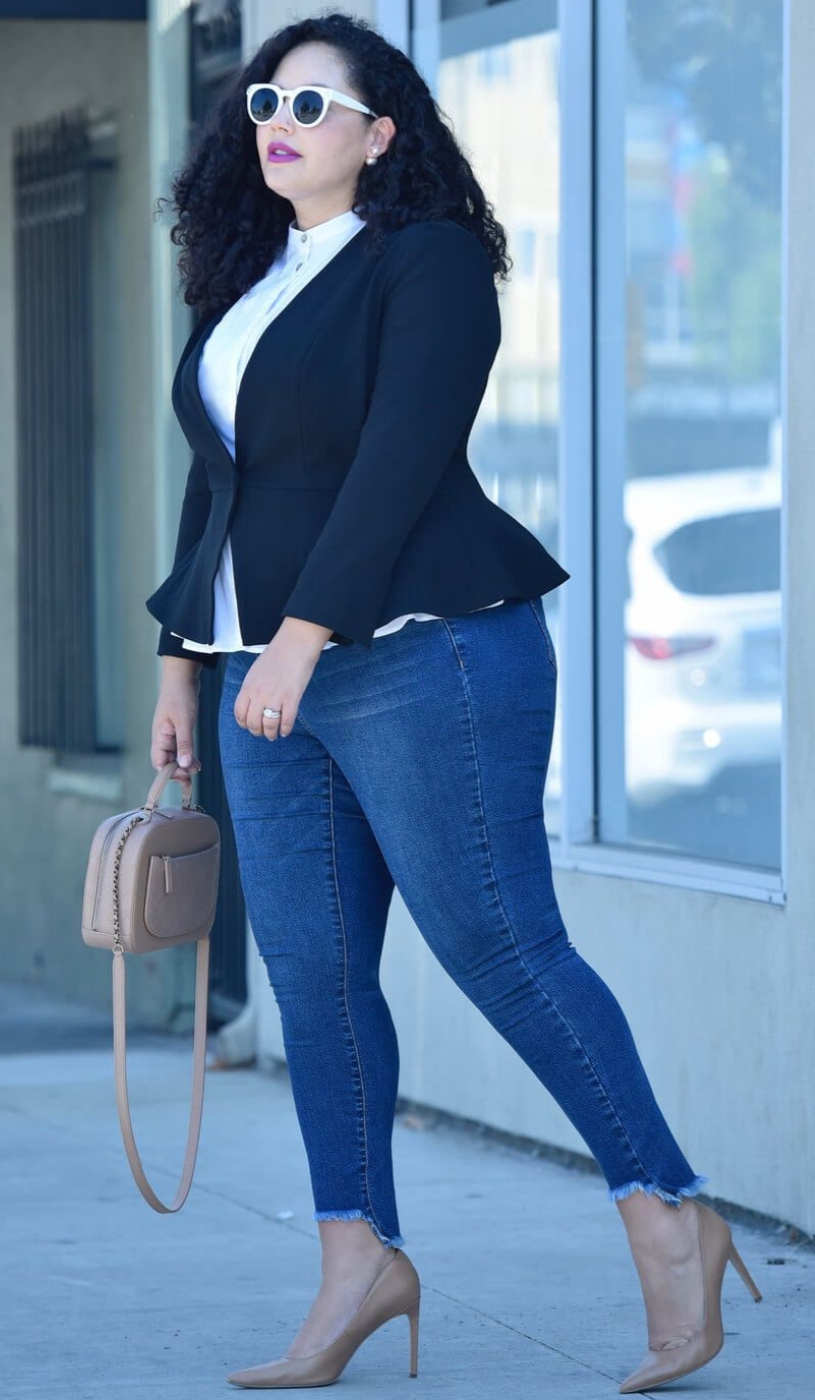 • Additionally, select fashion trends and accessories that play up and accentuate your individual strengths. The traditional assets of a pear shape include a defined waistline and a tidy top half, but you should also consider your own assets when dressing for your pear body type.

Styling options for Pear Shaped Body
Pants and Jeans
Your best choice is to wear form-flattering clothing, such as boot cut jeans, palazzo pants, or jeans that are fitted at the waist yet comfortable through the butt, thighs and hips. The A-line silhouette formed will balance out the figure.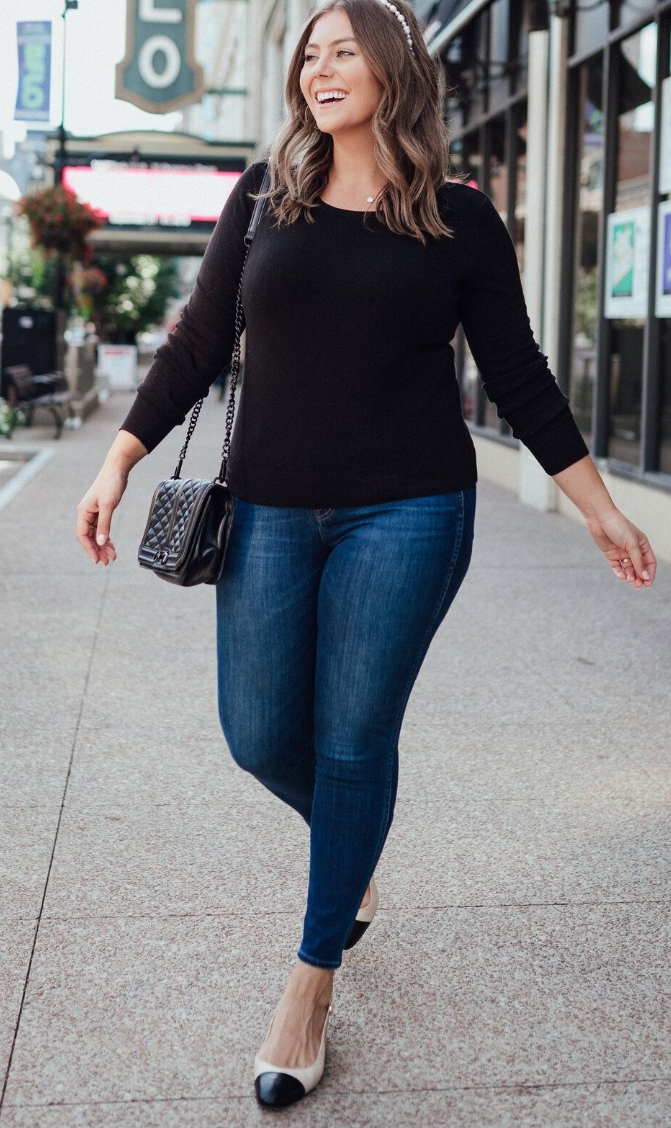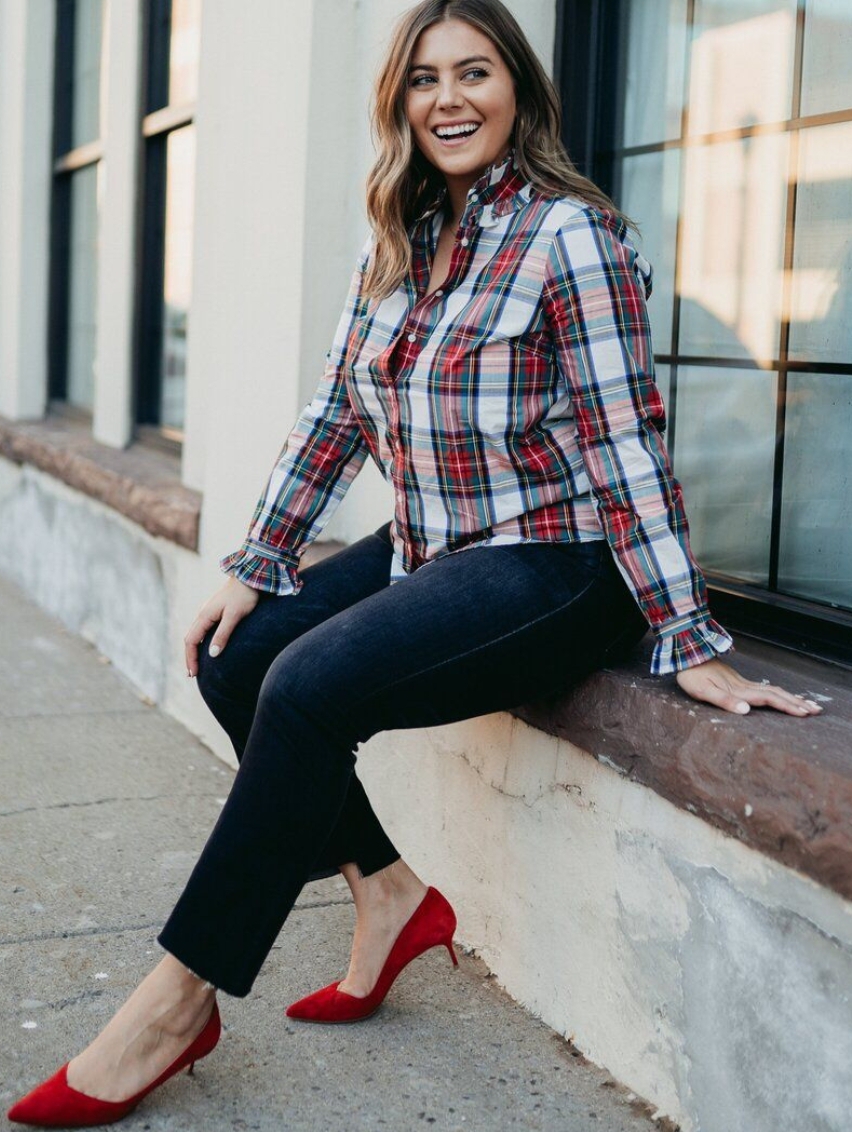 Off-the-Shoulder Dresses
For ladies with a pear shape, picking the appropriate neckline is very crucial. Because it forms a horizontal line at the shoulder and gives the appearance of wider shoulders, which balance out wider hips, the off-the-shoulder neckline is one of the most flattering for women with a narrow top and wider bottom. Therefore, if you have a pear-shaped body, you must have dresses with this type of neckline in your wardrobe.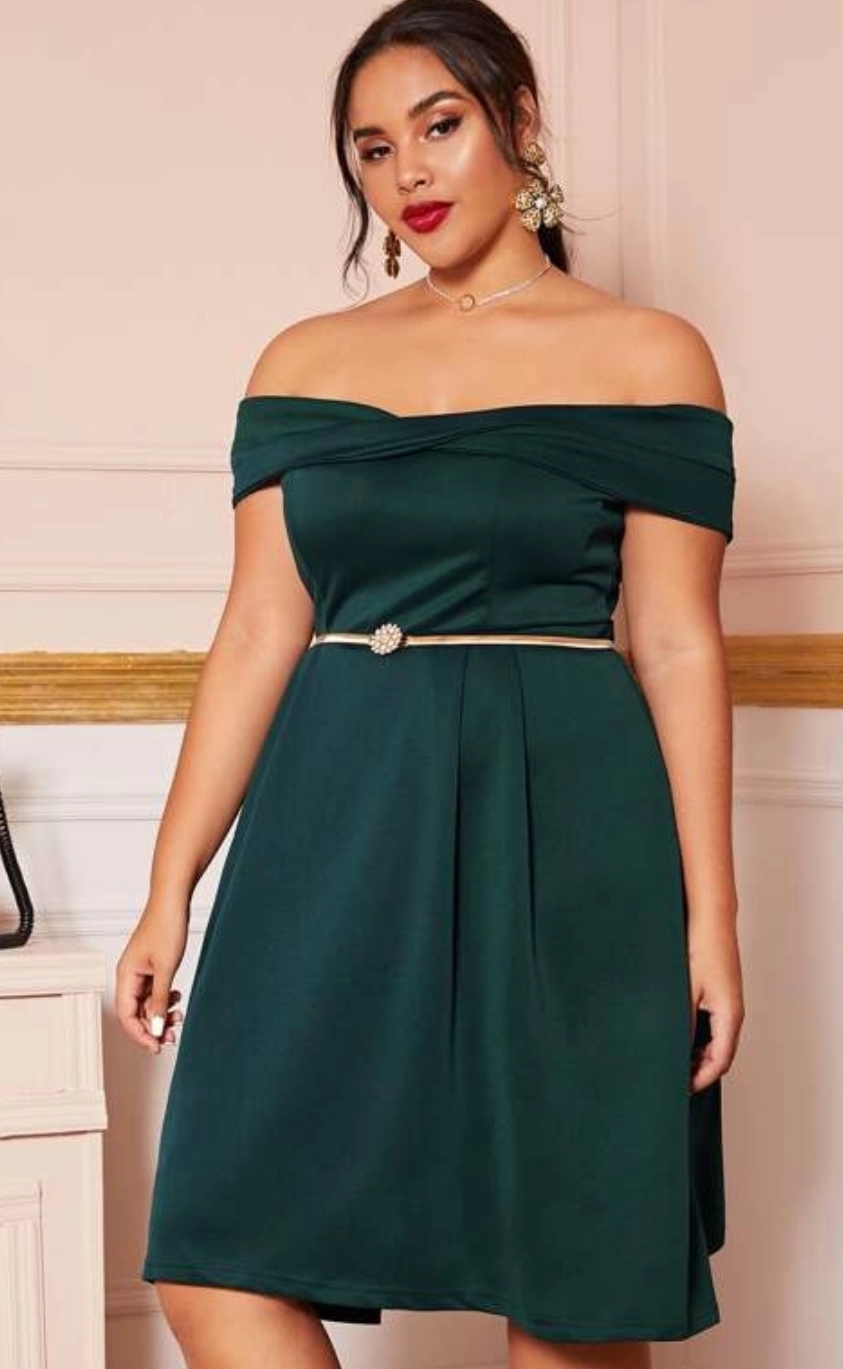 Blazer Dresses
A new kind of dress that combines a top that resembles a blazer with a bottom that is a skirt has gained a lot of popularity in recent seasons. The jacket top of this type of dress provides a rigidity that is very flattering for your thin top, making it a wonderful choice for pear-shaped women. Make sure to pick a blazer dress with padded shoulders because doing so will heighten the appearance of your shoulders and enhance your figure.

Deep V-Neck Dresses
A dress with a deep v-neckline, which makes room in your top half, is a terrific method to balance the pear shape's smaller top. This neckline's wide opening draws attention to your face, which can effectively balance out the pear-shaped body's narrow shoulders.