Most Wearing Overweight Women Dresses
Plus Size Pants
Plus Size Print Blouses
Plus Size Chiffon Dot Tunic Blouses
Plus Size Lafayette Skirts
Plus Size Belted Blazer etc.
Anyone can find it difficult to enter a clothes store and choose the ideal fit, but people who do not conform to society's restrictive definitions of beauty may find the situation more aggravating. Many people struggle and feel constrained by their options when it comes to dressing to accommodate a chubby body type, and frequently settle for just donning big and shapeless apparel. We're telling you: it's time to get rid of the clothing that looks unflattering.
With the increasing population of working women, the demand of overweight/plus size dresses are getting steeper. Women's are no where less than a man in any field and that's the reason they need plus size suit equally as men's do.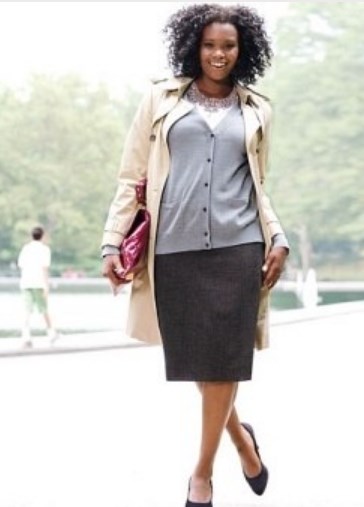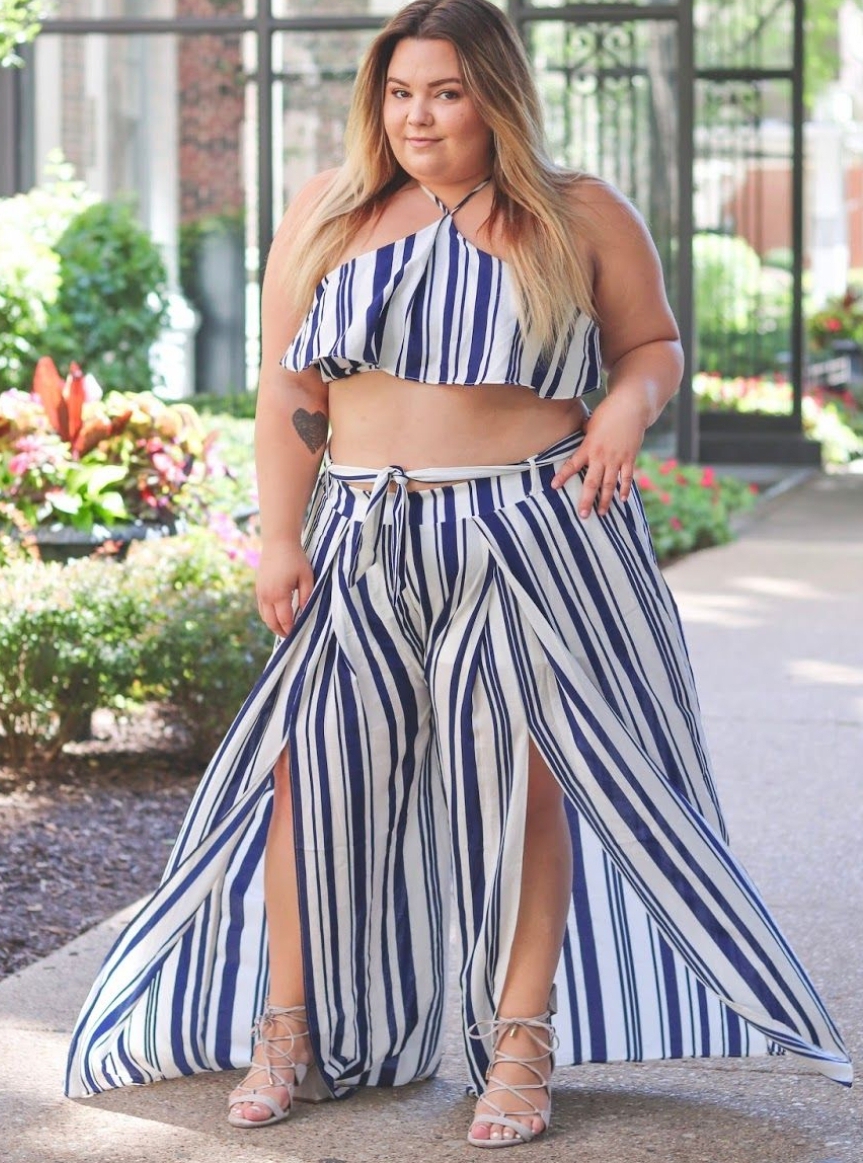 Women always love to look good especially if they are overweight; they want to carry themselves in elegant manner. When going to outside home they like to dress in a smart manner not in tacky way. Women with overweight & fat body can also buy office wear of different patterns to look more stunning.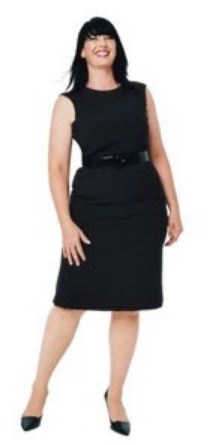 Flaunt your God-given Curves
So, what should you wear if you are overweight? You can learn how to dress in a way that flatters your physique and increases your confidence by following a few easy tips and tactics. With the appropriate fashion tips, you may effortlessly feel and look your best even if you are overweight.
So many men and women ignore these useful fashion advices and miss out on simple methods to up their fashion game. Use this comprehensive fashion advice to look great and keep your self-confidence without going over budget. It's not always beneficial for you to jump on the bandwagon. Instead, create your own fashion sense with these advices to seem stylish even if you are overweight.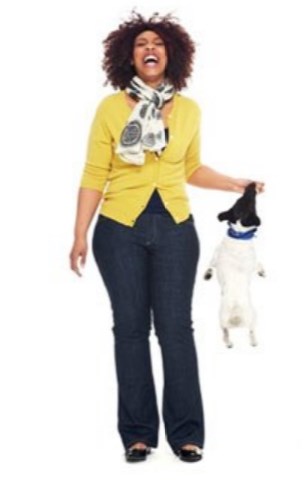 Choose the right colors
Wearing the right colors can instantly improve your appearance. Regardless of your body form, you may dress better if you pick the right colour palette for your attire. Avoid wearing colors that are excessively loud, but don't fully ignore them either. Choose neutral hues that are simple to mix and match, especially if you are overweight.
Find the right patterns
Pattern play may be a lot of fun. Learning how to combine stripes, floral patterns, vertical prints, and box prints can be exciting. Always choose vertical patterns over horizontal ones if you have a tendency to be heavier than average because they make you look thinner and more toned.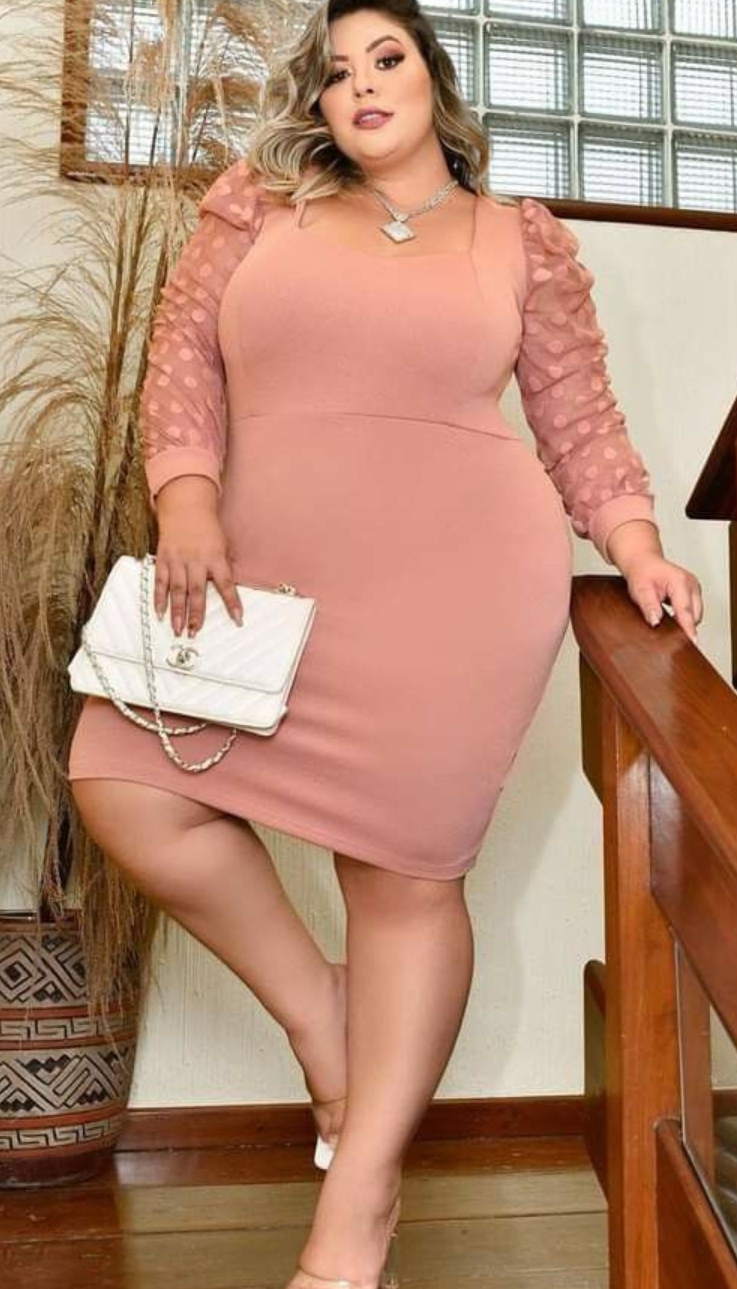 Wear Well-Fitted Clothes
If you are overweight, prefer wearing clothes that fit you well. You gain a tone of confidence from wearing well-fitted clothes. Particularly when you are overweight, the concept of putting yourself out there and displaying your figure is amazing.
How to Buy Dresses When You are Overweight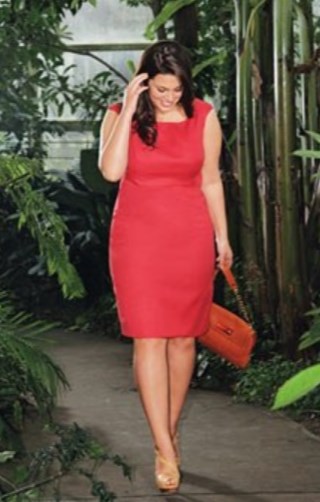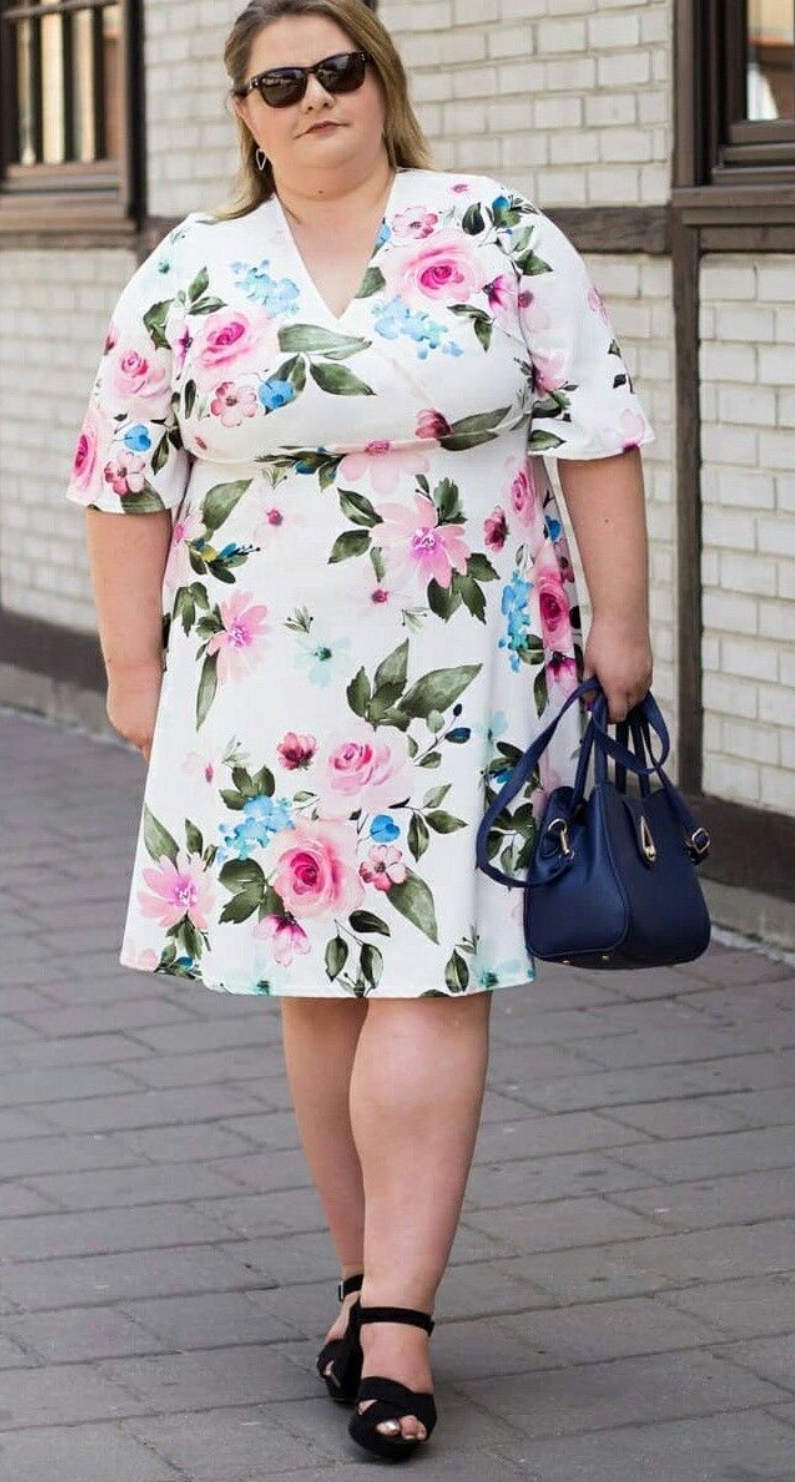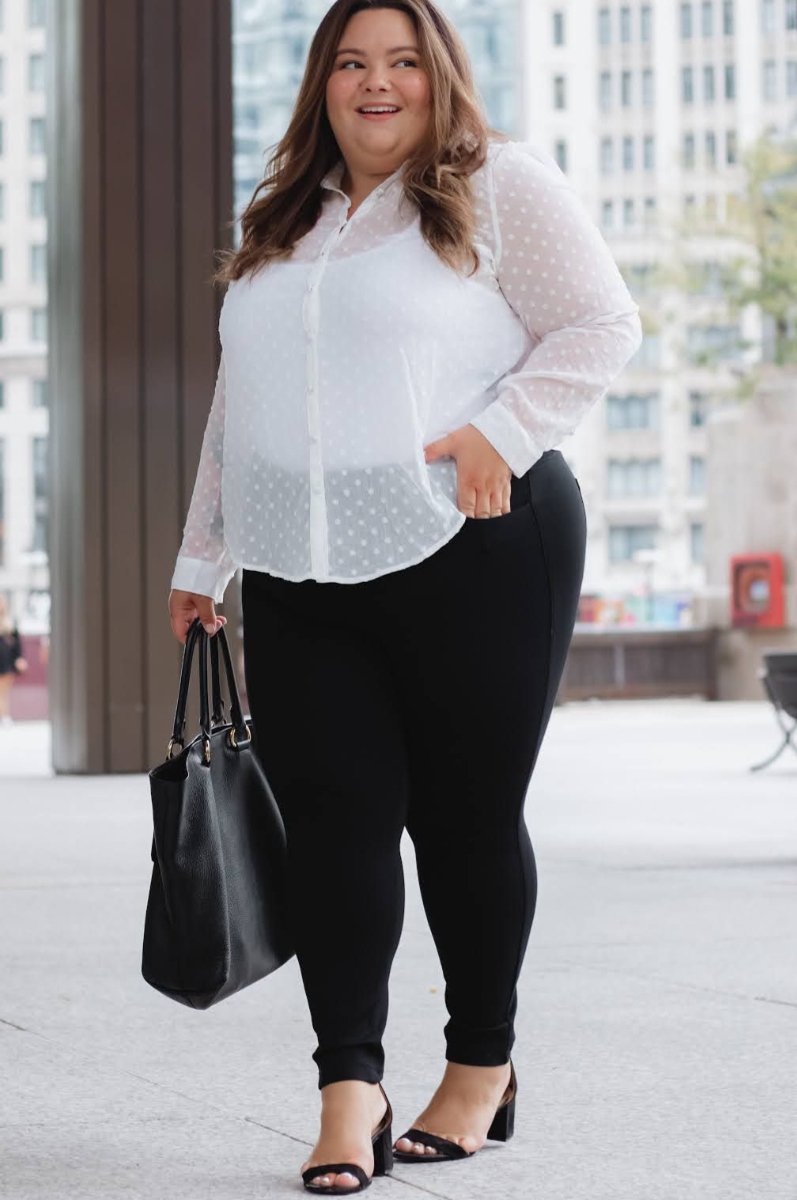 You can reach out various shops and search out for the one, which best suits you and make you slim, your personality or hide your big tummy & hips.
What should you not wear if you are overweight?
If you want to disguise your weight, avoid wearing baggy clothing because it will make you appear bigger. Additionally, stay away from tight apparel, especially around your midriff. Instead, put on clothes that skim your figure loosely and highlight your waist. Brighter/lighter hues make your physique stand out and are less effective at hiding some problem areas. You may appear top-heavy if your bra is too little, and you may appear frumpy if it is too huge.
What dresses should overweight people wear?
The cut of fit and flare dresses emphasizes your waist and gives you a proportionate, well-defined upper and lower body. Off shoulder clothing balances the upper body and also embodies a casually chic look. All body types can wear corset dresses because they constrict the waist and hug the torso most of the time. Dresses with an empire waistline emphasize your upper body rather than your lower body by gathering just below the bust rather than at your natural waistline.
Which fabric makes you look slim?
If you really want to look thinner, stay away from textiles like organza, south cotton, jacquard, banarasi sarees, and more. Befriend materials like georgette, chiffon, crepe, and silk. Avoid wearing heavy borders or embellishments because they will simply make you appear overweight. Cotton cloth once more shows up as the preferred material to look slender. Pick a cotton material that is easier to carry and lighter.
You can make up your mood at the shop itself, the one thing theses fat women dresses assures you is there wide range and their different type of colors which again goes into the favor of the overweight & fat working ladies.
Wear Short Jacket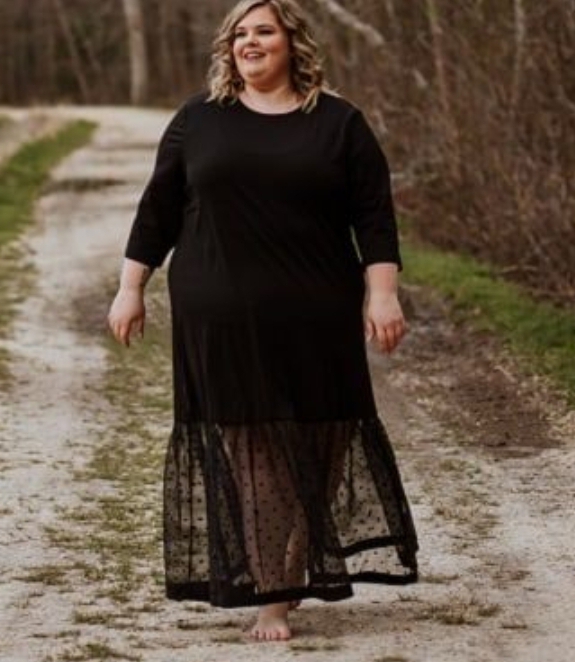 Wear One Color Tops to Legs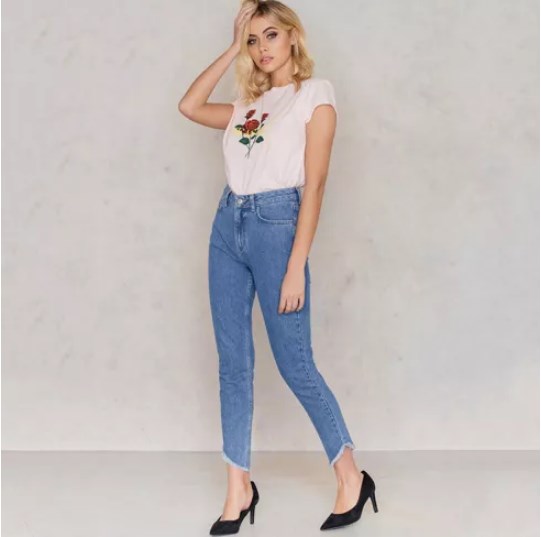 High Waist Jeans And Wide Leg Pants