Mothers always like the best for their daughters especially on their wedding day. Daughters likewise want their mothers to look their best on their wedding day same as the groom also wanted their moms to be extra beautiful on his wedding day. More often than not, mothers tend to have a plus size by this time that it is hard to decide on which plus size mother of the bride dresses design would fit them and look wonderful despite their sizes. You can look for petite mother of the bride dresses on different websites so you need not worry at all.
The mother of the bride has always been traditionally depicted as wearing floor length un-sophisticated dresses to her daughter's wedding. Times have changed and the bride's mother can now wear sophisticated and classy gowns to their daughter's wedding. The following are some of the trends that can easily suit the mother of the bride: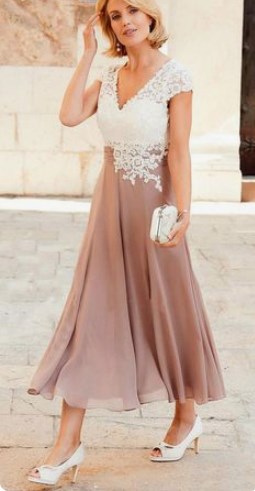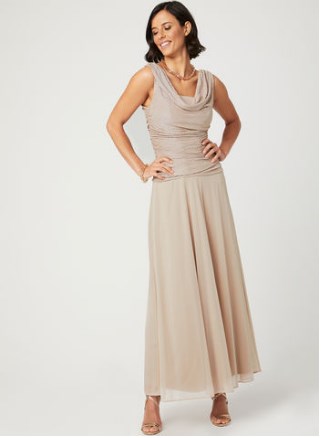 1. Bright colors
People are used to mother of the bride wearing gowns that are beige, black or blue. The fashion industry has certainly changed and the gowns are more colorful. There is a wide range of colors that they can choose from. The most popular colors range from royal purple to spring green. The jewelry also does not have to be conservative. They can choose bold colored jewelry or earthly tones.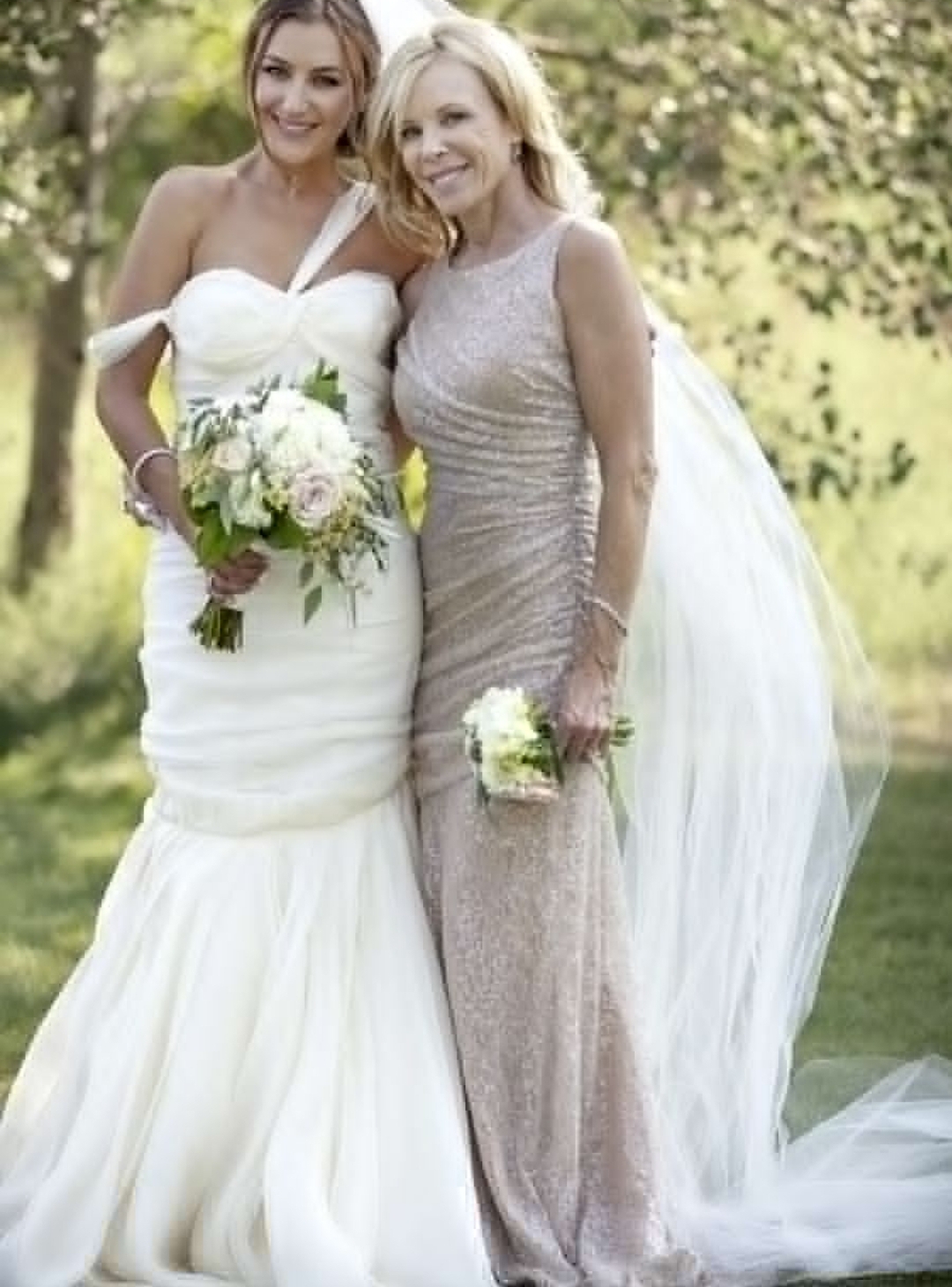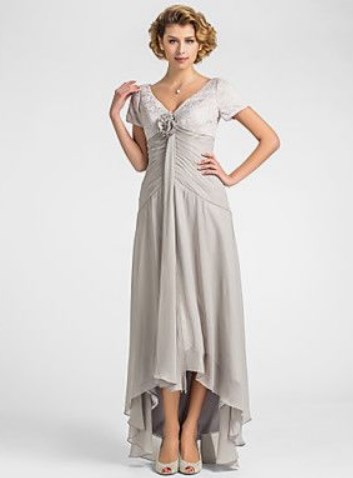 2. Bolero jackets
Gone are the days when the mother had to wear the good old boring jacket dresses. Designers have come up with the bolero jacket which can be worn over a classy gown. It is a removable jacket and she can remove it when it gets a little too hot. Not only is this jacket elegant but it is also practical. The sleeve lengths vary and she can chose whichever length she wishes. It is also perfect for the mother that does not want to expose her arms in a sleeveless gown.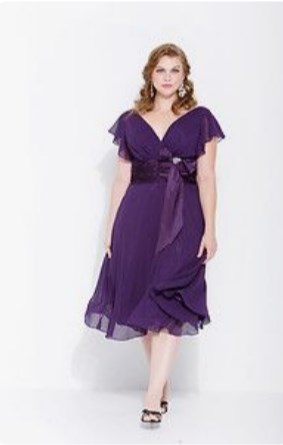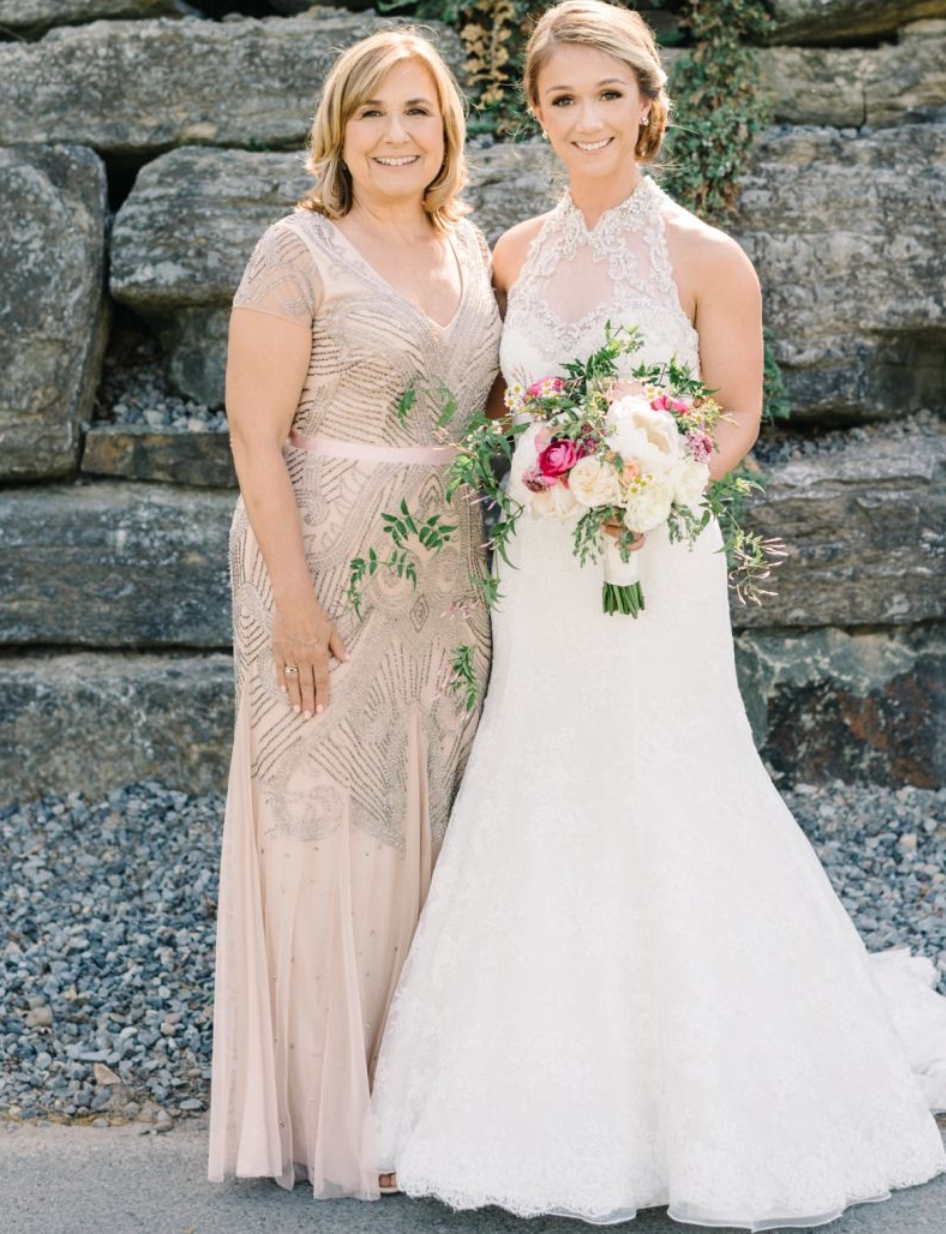 3. Lace
We all remember how remarkable and sophisticated Kate Middleton's wedding gown was with the lace effect. Many brides obviously found her style to be sophisticated because they too opted to have their gowns embroidered with lace. Designers have now gone further and even designed mother of the bride gowns that have lace. This new trend is a classic and is suitable for the mother of the bride because she can comfortably show some skin while still covering up.

There are many trends that the mother of the bride can adorn during her daughter's wedding. These trends are stylish and sophisticated and will not make her look like she is trying too hard to stay trendy.
What is the most popular color for mother of the bride dresses?
The most popular hue for mother of the bride dresses when it comes to color options is navy. Blush and various tones of nude are some other common hues. The colors to stay away from include red, white, and black. For many years, the mother of the bride would think that any color, with the exception of white and black, was proper to wear at her daughter's wedding. Moms are now picking dresses in any color that flatters them, since brides can now wear whatever color they wish down the aisle.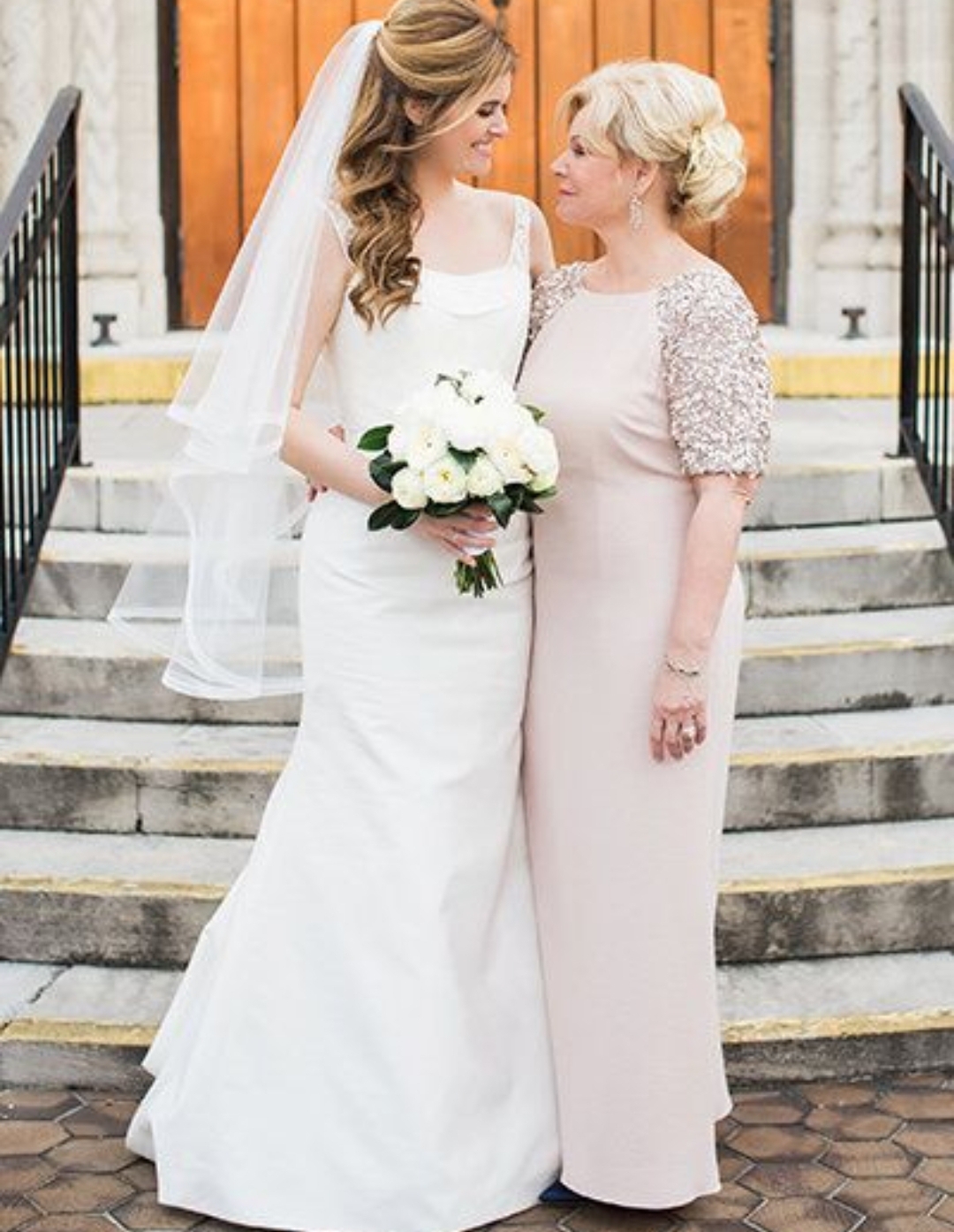 Is it OK for mother of bride to wear floral dress?
Mothers of the bride or groom should definitely think about wearing a floral dress on a special day. A flowery dress is a wonderful method to guarantee that your style matches the wedding party and the day's general color scheme, in addition to being lovely, flattering, and just entertaining. If you don't generally wear prints, search for a delicate and modest floral pattern.
What does the modern mother of the bride wear?
Mothers of the bride and groom frequently dress in a certain way. A clean shift dress that falls below the knee, a well-fitting blazer, and a fancy fascinator or hat fit for a royal wedding. And for many ladies, using that technique makes selecting an outfit for your son or daughter's wedding less intimidating.
It is a fact that the bride is usually the main attraction during her wedding. However, for the bride to actually look beautiful, her mother too should look great during her daughter's wedding. This is why mother of bride dresses are given as much priority as bride's dresses today.
While the mother of bride dress should match the formality and flavor of the bride and bridesmaid dresses it should not be the same color. Everyone wearing the same colored dress looks really cheap at the wedding. However, the mother's dress should be the same length as the length of the bridesmaid's dress.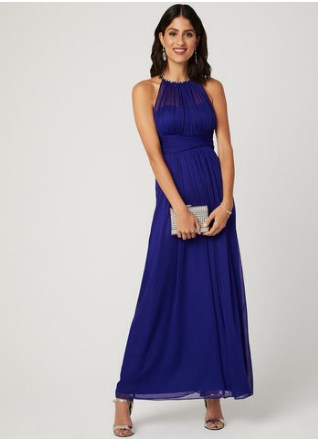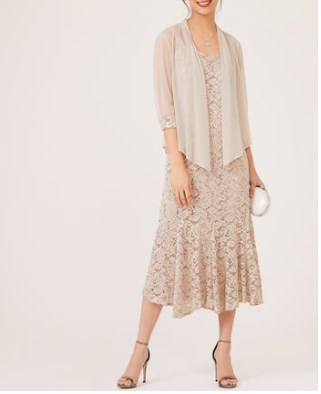 Most mothers prefer wearing flower girl or traditional dresses as they are easily available and comfortable to wear. However the two-piece top and skirt set is also very popular, and appropriate for a bride's mother to wear as it is both a formal and beautiful dress.
While shopping for the bride's mother's petite dress, its sleeve length should be kept in mind. It should not be too short but should be long or three-quarter sleeve's length. Even sleeveless dresses can be worn with a matching jacket or bolero as it gives flexibility to the mother while dancing.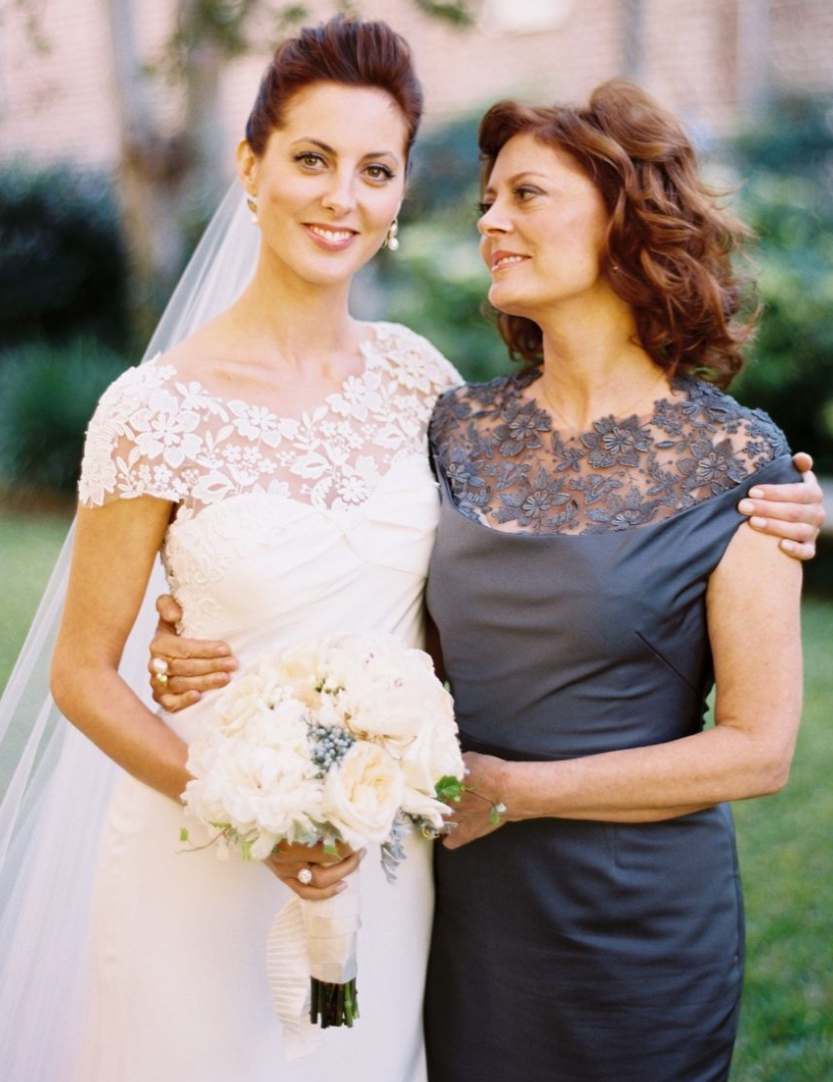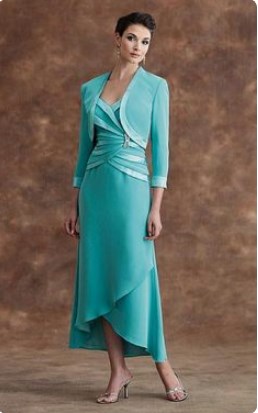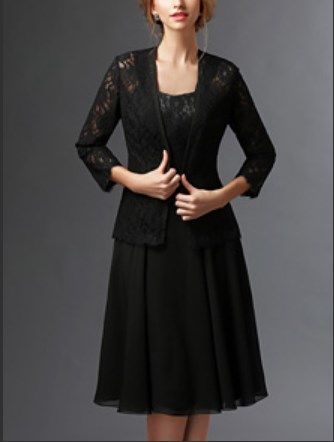 The right wedding accessories
The mother of bride dress should also be chosen while keeping matching accessories in mind as these accessories help complete the mother's look. Crystal jewellery is best for an evening wedding as it adds glamour to the mother's appearance. However for a day wedding, an elegant pearl jewellery set looks sophisticated.
With the help of these tips, and some patience and perseverance, it is thus possible to choose the best dress that makes the bride's mother look as beautiful as the bride on her daughter's wedding day. The bride's mother's petite dress should be carefully chosen and be simple but beautiful. While finding the perfect dress may be as difficult as finding the bride's gown, with proper research and planning, the task is simplified.
The popularity of traditional weddings has been on the rise for some time now, especially due to the aesthetic satisfaction it delivers on the most special day of one's life. Preparations must be carried out with intricate care, and expectations must be delivered so as to satisfy the tastes of the people to be married. Among these preparations, one which is most important is the wedding dress, especially in the case of the bride's family. It must be of the best quality, have custom and well tailored fitting, and at the same time be elegant, in which the bride and her family must look dignified, beautiful and gracious.
Petite Party Dresses should always be custom made, and this advice is most importantly applicable in case of plus size mother of the bride petite dresses. This is because plus size dresses have greater need of intricate tailoring, and must cater to details at the right areas. Not only is the overall fitting an important factor, but so is the long time comfort that the dress may manage to deliver. Some points that might be taken into consideration before choosing a petite wedding dress are: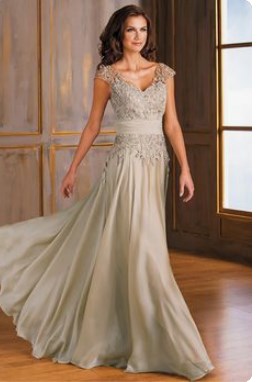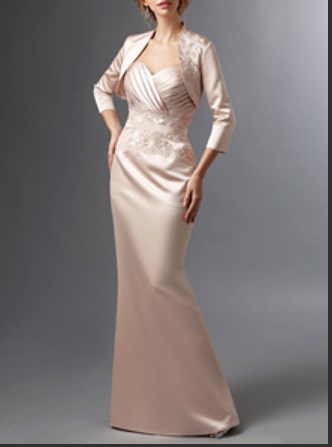 1. Readymade dresses with predetermined sizes should never be trusted as these can lead to dire consequences.
2. The choice of the fabric really depends on what the bride and her family might feel comfortable in. The weather of the wedding destination must also be taken into account, and the tailor must have all the details so as to make his suggestion.
3. For mother of the bride petite dresses, a custom make can cater to the right areas like the joints and corners, which can prevent the possibility of any potential wardrobe malfunction.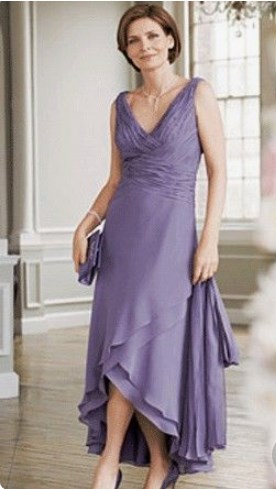 Where to get the petite dress?
Most of the general wedding dress stores and bridal stores can be trusted as these are the most common and popular choices for brides and bridesmaids. However, it is always a better option to choose tailors of some decent reputation and cooperate with them closely in the production process.
Traditionally, a plus sized woman had a hard time finding anything that was fashionable and sophisticated to wear. Full figured women had to be content with wearing clothes that were more in line with archaic fashion rules. This meant that they cover up as much as possible with yards of dark unsightly fabric. However, those days are long gone and now plus size women can wear sophisticated clothes. This also applies to mother of the bride petite dresses plus size. Designers have taken notice of these particular kinds of customers and have thus designed clothes that drape well; not the usual tent like looking ones.
The plus size mother of the bride petite dresses are more fashionable and colorful. The following are some of the ways in which designers have managed to tailor these petite dresses to suit the full figured mother of the bride:
1. Bottom heavy
For the petite mother of the bride with a heavy bottom, the clothes are specifically tailored to create an illusion of a fuller upper body while minimizing the heavy bottom. A woman with a heavy bottom is defined as a pear shaped woman because she has fuller hips and thighs and a narrow upper body.
For this woman, a petite dress that flares at the hips and thighs will work well to hide this problem area. An empire dress would be perfect for this kind of a woman. However, for this kind of a dress, it has to be perfectly nipped at the waist to avoid looking like they are expectant.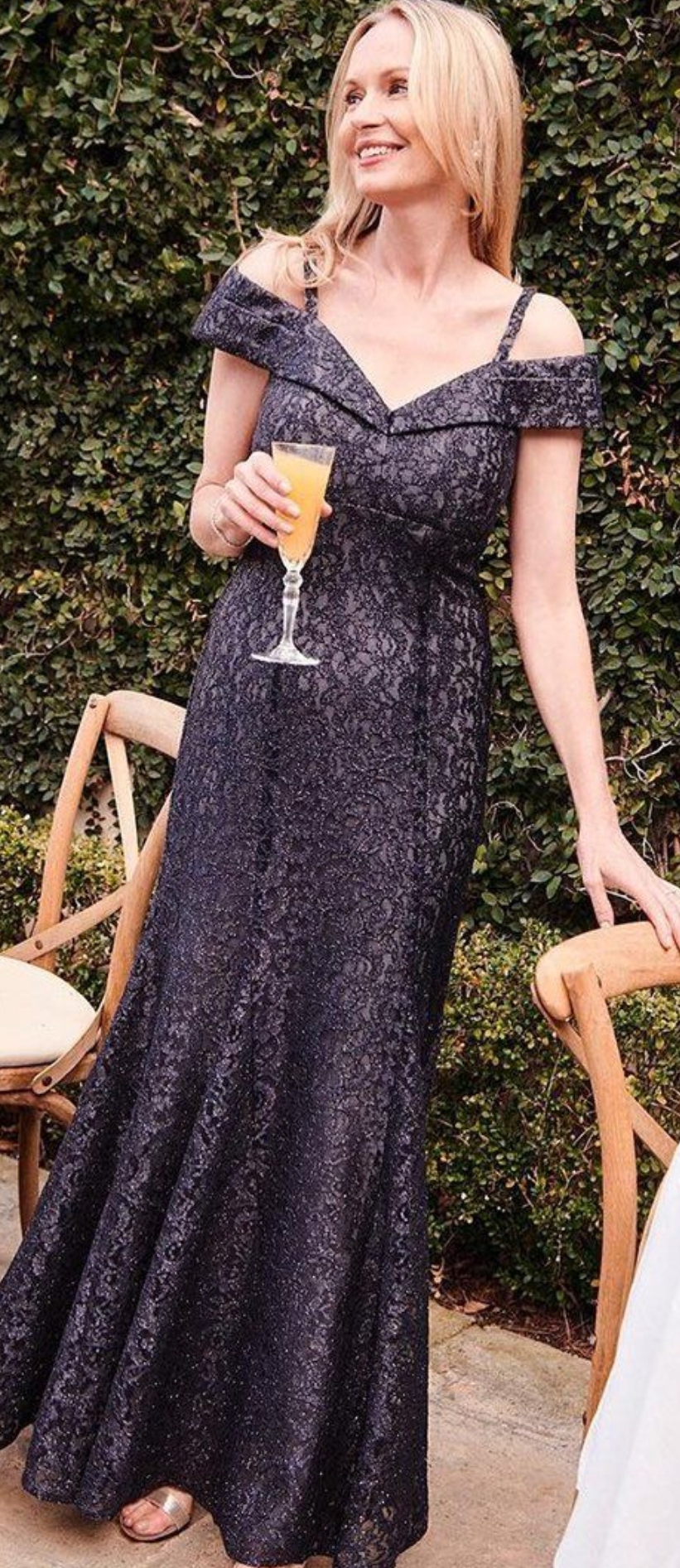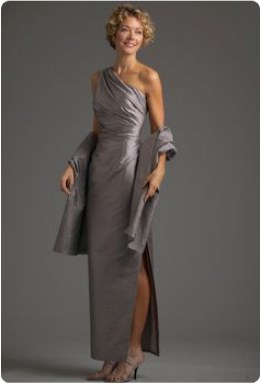 2. Top heavy
This plus sized woman has narrow legs and hips and a fuller upper body. This figure is known as the apple figure. For this woman, a two piece ensemble would be perfect. She can pull of wearing a skirt and a blouse or a seamless princess dress. The princess dress will create the illusion of fuller hips and an hour glass figure.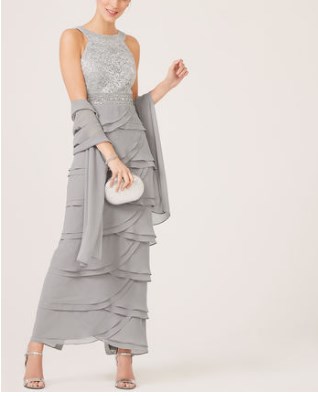 A mother of the bride petite dress can end up stealing the show. There are some people out there who may want to get their mother of the bride dress at a store like the Fashion Bug. The Fashion Bug does carry some dresses for plus size women and women of all sizes, this is something that ends up giving people more choices when it comes to dresses. There are a lot of good reasons that you want to take your time picking a mother of the bride dress because you don't want to get shown up by other people who happen to be at the wedding. A wedding is not a good time to embarrass your daughter.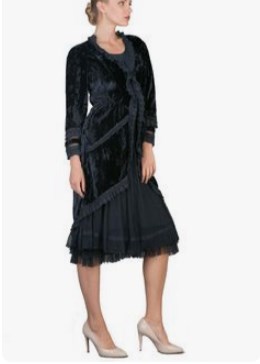 Prices:
A petite mother of the bride dress may be one of the most important purchases that you make all year, this means that you should be able to spend a little extra money on it if necessary. There are a number of good reasons to get a good dress, one of them could be to have a nice dress in order to fit your vibrant smile. A mother is typically very proud and very happy when their daughter ends up getting married. A petite mother of the bride dress is something that can be found online at a very competitive rate these days, many people no longer has to wait through lines at malls in order to be able to find exactly what they need.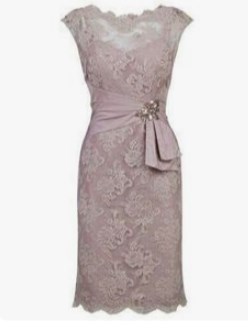 Designers:
There are some people out there who like to be able to pick out their favorite designers when they are looking for a certain mother of the bride dress. A designer should want to appeal to people who are in the middle class because there are a larger number of them in the workforce. A designer of a dress should want to appeal to a large group of people with disposable income.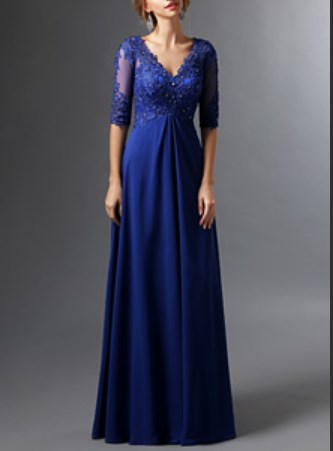 Plus size mother of the bride petite dresses can be a problem if you don't act right away. Mothers are as nervous as the bride when they choose their own attire as part of the entourage of their bride-to-be daughters. Mother want to look their best on her daughter's Wedding Day Celebration and she also wanted to look her best same as the others. If you are one of the mothers who frets when it comes to dressing and you're quite a bit above the regular sizes then you can browse online and look for plus size petite mother of the bride dresses websites or better yet, you can have custom designed dresses for this occasion.
You need to take into consideration that plus size mother of the bride petite dresses are usually made to order. Therefore, when you have chosen the kind of dress you have chosen on their gallery, you should take your orders earlier for proper measurement of your body figure. Most petite mother of the bride dresses have extra charges for extra fabrics used and for extra services such as personal services for taking your exact measurements.
You can choose plus size mother of the bride petite dresses either loose or fitting design so long as it suits your taste because you will only look good if you have that confidence of carrying yourself despite your size. Who says you can't be at your best if you have that figure? You can still be the most beautiful and proud mother as ever when you walk down the aisle to witness the exchange of vows of your daughter. Choose plus size mother of the bride petite dresses yourself and save the energy of your daughter on other plans.
Choose plus size mother of the bride petite dresses designs with low necklines to show your neck with empire cut to set your body curve. A maxi V-neck design would be excellent or a chiffon gown would be great for you. A strapless design would be fine with bodice. Never use dresses that are too loose because you will only look drab and out of place. Remember, it is your daughter's once in a lifetime occasion so look your best and be proud you've reached that stage and aging gracefully. Be practical. Select the best petite plus size mother of the bride dresses that are not too expensive. There are smart and elegant petite dresses that you can find with big discounts and start from there.
There are concerned designers who knows too well about this kind of problem thus they make it a point that mother's should look their best on the day of their daughter's/son's Wedding Day.  There are wide array of plus size mother of the bride dresses and perfectly made for that special occasion. As much as possible, choose plus size petite mother of the bride dresses as simple as it is to avoid the wearer look more bulky.
As much as possible, it is best that you order plus size mother of the bride petite dresses weeks before because there might be last minute alteration which you should try to avoid. To avoid these unpleasant encounters, you should seek the help of your dealer for any assistance they can extend to you by sending their professional couturiers to do the measurements for accuracy. They can personally make their own suggestions as to the right petite mother of the bride dresses design that will fit your mom.
There are customized plus size mother of the bride dresses that you can choose from but make sure that you make your orders at least 30 days from the date of your order. Most plus size mother of the bride petite dresses have extra charges, it is non-returnable and non-refundable. Further, you can look for other websites that offers at very low prices and big discounts for early orders. Try to avoid too many frills because it will make you look bigger. Try to use colors that won't contradict with the bride's entourage and if possible, use pastel colors. For accessories to match your dress, studs would be fine. Take note that wearing big jewelries will make you more heavy and too bright. Never outshine the bride. It is her big day after all.